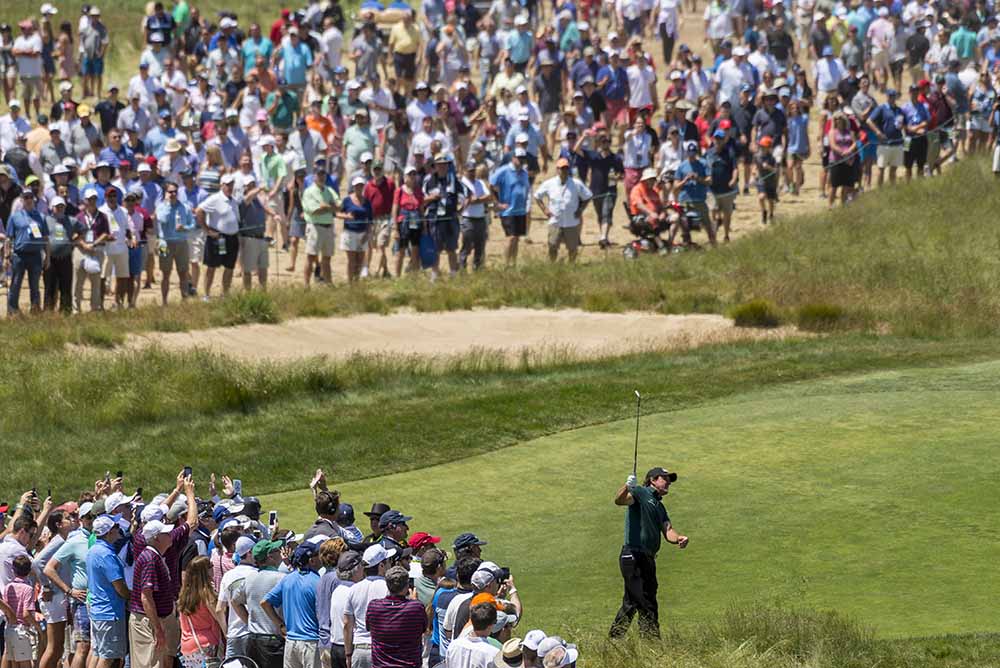 I loved the shocked response of the live TV commentators who were obviously so shocked they came out with a rather prosaic reaction along the lines, 'Wo, wo, wow! That's stunning!' It was followed by a few seconds of thought to which the other commentator also said, 'that's stunning.' Yes, indeed it was as Phil rather 'stunned' that moving-ball like a perfect, reversing screw world class snooker shot. But I would have come up with something a bit more acerbic like, 'Bloody hell Phil, are you aff your heed? Whit are yee playing at?' Yes, 'stunning' somewhat downplays the magnitude of what he did. It was undoubtedly the most outlandish thing ever seen on live golf TV coverage.
But then we come to the official response to the incident. John Bodenhamer incredibly states that 'Phil didn't purposely deflect or stop the ball which is talked about in rule 14.5. He played a moving ball.' As such he intimates that Phil didn't incur a serious breach of the rule which would incur disqualification and so basically let him off on this basis. What John? Gods my life! (shouted rather irritably and volubly) It is all I can say to that comment, sir. That's complete defensive drivel. And listen I am no Albert Einstein, but for Phil's shot to have reversed the direction of the ball, means that he necessarily did 'stop' it, albeit in the overall process it travelled, and rather assiduously after that, I may say, back towards the hole. It was, in fact, a shot of great dexterity and in fact, he almost holed the most artful of shots.  But this is not a circus, and I'm afraid John Bodenhamer has acted like a sycophantic clown here.
So please, let's not get caught up in semantics and the nitty-gritty of the rules. It was indeed a blatant and flagrant, serious breach of golfing etiquette and should have been shown the red card. Steve Elkington, a previous U.S. Open winner, instead thinks so as well, and I rather support his viewpoint.
Pages
Click here to see the published article.