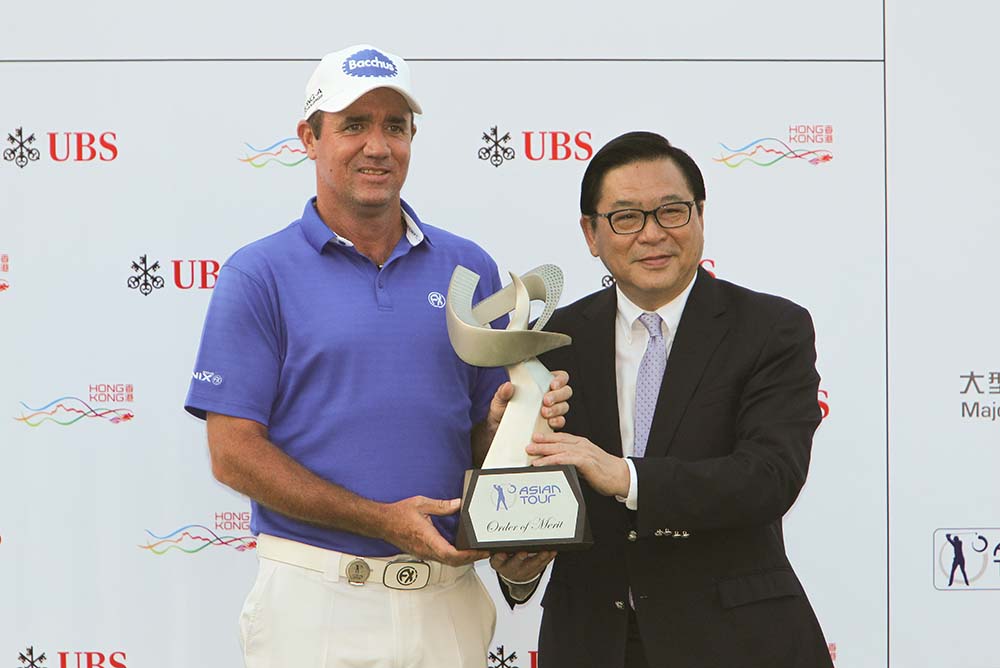 Happy New Year folks! And what a year it promises to be for the Asian Tour in 2017.

There will be plenty of goodies to look forward to over the next 12 months, with top golfing action starting later in January with the SMBC Singapore Open at the Sentosa Golf Club, home of the Asian Tour, and then stretching across the length and breadth of the Asian region and into Europe as well.
However, before we dive into what the future may hold for golf in Asia, it would only be appropriate for us to look back at how 2016 unfolded and for us to take time and pay tribute to the stars and heroes who produced outstanding performances.
First up, take a bow, Scott Hend of Australia, our new Asian Tour Order of Merit champion. At 43, Hend is the first Aussie to become the region's number one golfer, replacing India's Anirban Lahiri, and he will have the honour and privilege to fly the Asian Tour flag when he competes both here and abroad in the new season.
Hend joined the Asian Tour in 2007 after his career on the PGA Tour was curtailed by a serious hand injury. It didn't take him long to establish himself in Asia, first finishing second in Qualifying School behind Malaysia's Ben Leong and then coming in runner-up again in the season-opening Pakistan Open, this time to another Malaysian Airil Rizman.
Fast forward by 10 seasons, and the US-based Hend has emerged as one of the greatest players on the Asian Tour, winning nine times and capping it all by winning the prestigious Merit crown for the first time in his career.
He is also by far the most successful international golfer in the region, earning over US$4 million in career earnings in Asia since 2007 and over the past five years, he has notched eight victories which is the most by any golfer during the span of time on the Asian Tour.
"It's quite special. Obviously winning any Order of Merit anywhere is very special, and this will stay with me forever," said Hend after the season-ending UBS Hong Kong Open in December.
"It's just a culmination of a lot of years on the Asian Tour and coming so close and not getting over the line; it's finally nice to reach the top and grab the trophy," added Hend, whose achievements in Asia include finishing runner-up twice on the Merit list and fourth on three other occasions.
Pages
Click here to see the published article.