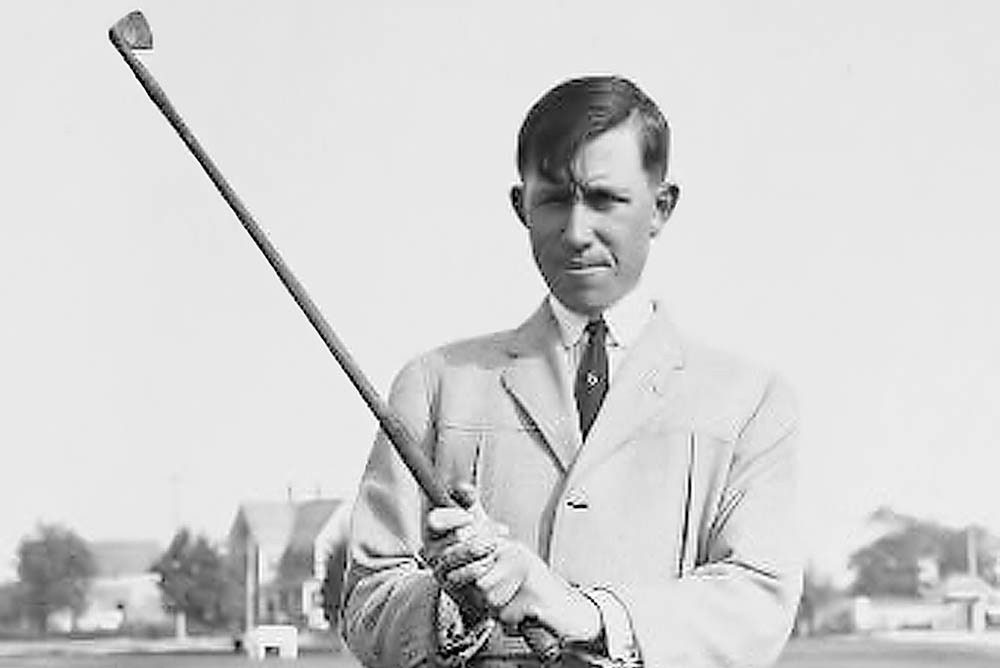 When a certain Jordan Spieth won the US Open at Chambers Bay at the age of 21 last year people scrambled to see if he was the youngest ever winner. Spieth wasn't even close. The holder of that record – and after Young Tom Morris, the second youngest Major winner of all time - is John Joseph McDermott Jr.

Now a name barely known outside of golfing historians, Johnny McDermott should have been one of the most famous names in the game, feted when he passed on. Instead, one of the few mentions of his death was the headline "Yeadon Man Dies, Won Open" in his local newspaper. Who was J.J. McDermott? What did he achieve? Why is he so little known today?
McDermott was perhaps the finest player in his day, a precocious talent with indomitable self-belief and a fiery temper, a multiple Major-winner, tragically cut down by mental illness in his prime.
Johnny McDermott was born in 1891 in Yeadon, Philadelphia, in a routine delivery befitting the son of a mailman. Born of Irish immigrant parents, his upbringing was tough, although he had the good fortune to be able to get out of the city to his grandparents farm. The farm's location across the street from the Old Aronimink Golf Club led to Johnny joining the ranks of the caddies at the club at the age of nine. The pay was 15 cents an hour, but the tips were good and he persistently played hooky before completely dropping out of high school. The impact of his lack of education and rough upbringing would resurface time and again in his short career.
Pages
Click here to see the published article.