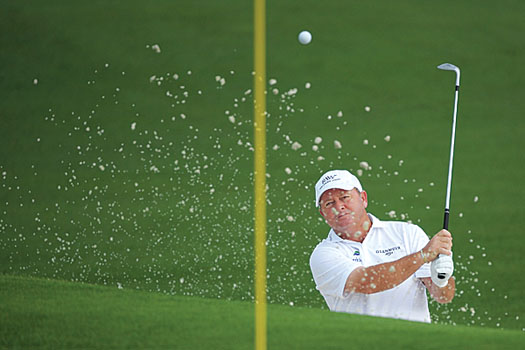 Ian Woosnam, who turned 55 in March, enjoyed the best of vibes ahead of his win at the 1991 Masters Tournament. Quite simply, everything came right.
Augusta suited his eye, he had won the preceding tournament on the PGA Tour – in New Orleans, at the English Turn Golf and Country Club – and, still more pertinently, he had learned on the Monday of Masters' week that he was the new world number one. It would be a role which, at least at that stage, meant everything to him.
"I was extremely confident," he chuckles. "So much so that I can remember saying to myself, 'I'm the one to beat' – and believing it."
In 1989, this prolific winner on the European Tour had switched to Maruman clubs and much was made of why he would change when things were going so well. At the time, Woosnam would not have it that he was taking a risk but today, amid the on-going fuss about Rory McIlroy's switch to Nike, he owns to having had teething problems.
At the start of 1991, for instance, he went to the trouble of de-lofting the heads of his irons to make them a club stronger. His two-iron became as a one, his three-iron as a two and so on. Though the average golfer will be puzzled as to why he did not simply take an extra club, the winning Ryder Cup captain of 2006 explains that 'the feel of the alterations' worked for him.
And never more so, perhaps, than at that event at English Turn. With more than a touch of mischief, he launched into what happened when it came to the play-off with America's Jim Hallet.
Pages
Click here to see the published article.