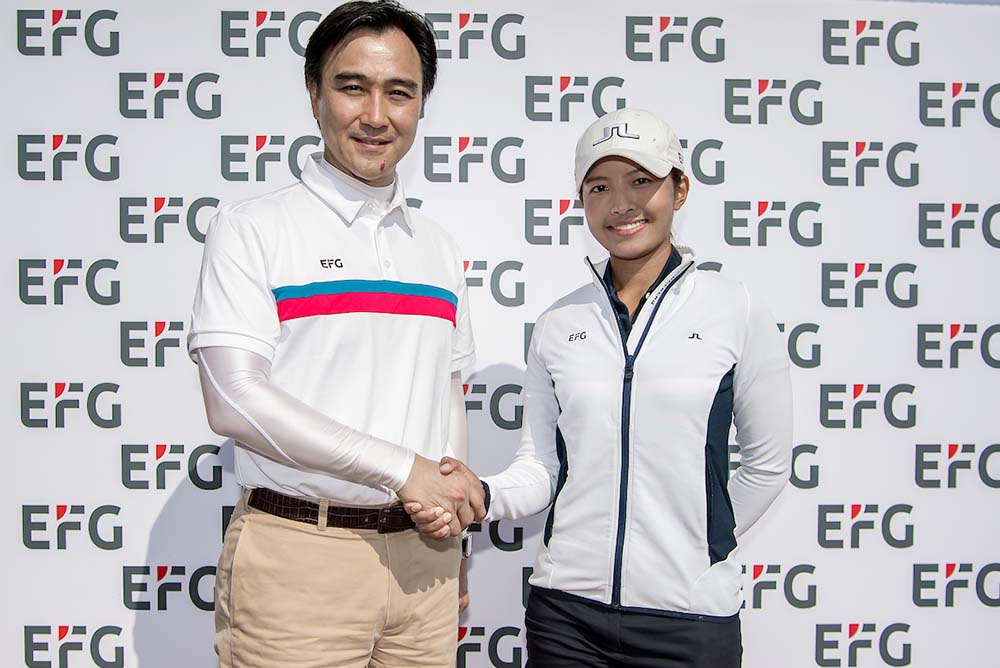 Chan will look to begin her rookie season in the Bahamas at the end of January. The golfing community in Hong Kong and beyond, led by the Hong Kong Golf Association, are in unison with their praises and admiration for the Tuen Mun born and bred talent.

After picking up a golf club for the first time at the age of six, Chan's interest in golf quickly became a passion, and then a lifelong dream. She was first introduced to the Hong Kong Golf Association at the tender age of 7 in 2001.
"It still feels like a dream to me that I will be on the LPGA Tour this year and compete against the best golfers in the world, many of whom I consider as my idols. It has been a long and challenging journey, so it is especially heart-warming to have these results to reflect all the hard work. First of all, I would like to express my gratitude to EFG Bank for their financial support, so I could pursue my golfing career in the States. When I look back at my junior and amateur careers, I am grateful for all those who have helped me, from the Hong Kong Golf Association, which has made it so much easier in every aspect of my life over the years, to the Hong Kong Golf Club that provides me with access to excellent venues and coaches. I must also express my sincere thanks to the Hong Kong government because through the Hong Kong Sports Institute, I was offered endless opportunities as a junior amateur to compete and practice against other elites in Hong Kong as well as those across Asia. Then there are the Hong Kong Golf Club, Discovery Bay Golf Club, the Clearwater Bay Golf & Country Club, the Shek-O Country Club, and the Jockey Club of Kau Sai Chau Public Golf Course, that have allowed me to practise when and wherever I wanted.
Golf has been an important part of my life since a young age. My parents are my biggest supporters but neither of them have a golfing background. I hope my journey can be an inspiration to young golfers, and other athletes, to follow their passion, and there are many people in Hong Kong who can help you realise your potential."
"On behalf of the Hong Kong Association, I am delighted for Tiffany to have achieved her dream of qualifying for the LPGA Tour. Our mission is to promote and grow golf in Hong Kong and to develop the Hong Kong National teams, juniors, and elite players, which Tiffany was a big part of over the past decade. As she turns a new chapter in her professional career, we will continue to support her and inspire those who desire to make golf their career through the legacy Tiffany has left behind. The Hong Kong Golf Association, along with the whole of Hong Kong, are behind Tiffany all the way, and wish her all the very best on the LPGA Tour," commented Yoshihiro Nishi, President of the HKGA.
Pages
Click here to see the published article.