Stevenson's Links
HK Golfer historian Dr Milton Wayne highlights the connections between the legendary writer Robert Louis Stevenson, Samoa and the greatest game
As eccentric as ever, they spent their honeymoon in an abandoned mining camp on Mount Saint Helena, in Napa Valley, called the Silverado. He was an early fan of the wines of Napa, calling them "bottled poetry" and declaring "the smack of Californian earth will linger on the palate of your grandson." He later published an account of this stay in the travel memoir Silverado Squatters and the name became the inspiration for the Silverado Country Club, a challenging Robert Trent Jones design in the valley.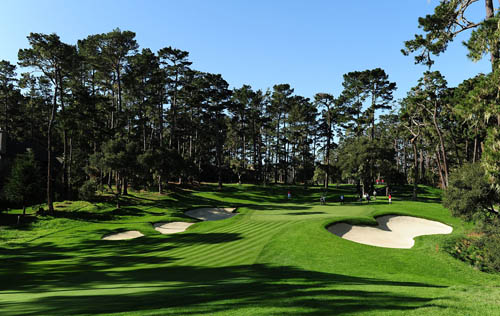 Stevenson loved the land in Monterey, calling it "the finest meeting of land and sea" and walked extensively around the area. The land which Stevenson trod includes Point Lobos, Carmel and Pebble Beach and is now home to not only the highly regarded Stevenson School, but also the magnificent Spyglass Hill Golf Course. Locals claim, perhaps with good reason, that it was as he wandered the area that Stevenson came up with the idea for Treasure Island, his most famous novel. True or not, Spyglass Hill is named after the highest point on the fictitious isle, and every hole on the course is named after a character or place in the book. One of the most exacting courses in the world, it has a course rating of 75.5 and an staggeringly high slope rating of 147. Holes such as the tricky "Billy Bones", the double dogleg "Long John Silver", and the short but deceptively tough "Jim Hawkins" give a flavour of how the names were chosen. This is perhaps Robert Trent Jones' finest course, and he himself describes the fourth hole, "Blind Pew", as the best par four he's ever created.
Written by Dr. Milton Wayne
Click here to see the published article.