Stephanie Ho - From Putting Green to Pop Star
Top Hong Kong amateur golfer and singing sensation Stephanie Ho takes time out to talk to Joey Mok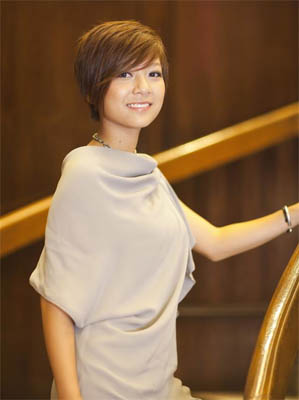 Former Hong Kong Ladies Champion Stephanie Ho hit the headlines after starring on TVB's singing programme, The Voice, but is not quite ready to hang up her clubs despite realising most teenagers' dreams of breaking into the music world. The 17-year-old amateur took time out of her packed schedule to talk to Joey Mok about her hopes and dreams ahead of representing Hong Kong at this year's Asian Games in Guangzhou and World Amateur Team Championship while also balancing her education with a burgeoning singing career
Why did you decide to take part in The Voice?
I was a very talkative girl when I was growing up and I loved watching TV and I sang songs while I was watching TV. Also, while in primary and secondary school I was a member of a choir until I started learning to sing four years ago. Singing was still a hobby as there were not many opportunities for me to showcase my talents to others but, I always liked watching programmes like American Idol and Britain's Got Talent and I had never seen a similar show in Hong Kong so I wanted to be part of it. The schedule was very tight because we needed to choose one song to perform each week. It was quite difficult for me to choose around 10 songs during the contest which lasted for two to three months. I also did not have a lot of time to practice and learn them and I would normally spend one to two hours at singing lessons then practice at home.
Written by Joey Mok
Photography by Charles McLaughlin
Click here to see the published article.