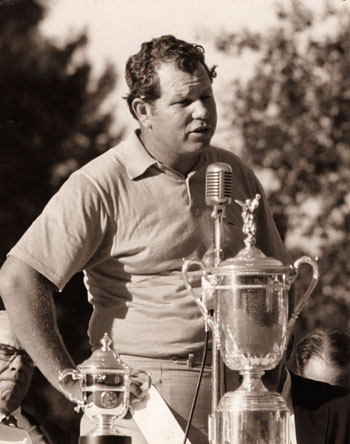 Born in 1933, Moody was a part-Choctaw Indian from Chickasha, Oklahoma, the youngest of 10 children living in a modest three-room dwelling. His father's various jobs included running a pool hall and working as an aircraft hanger security guard. Luckily for Orville, they also included a stint as a greenkeeper and this gave him an introduction to golf.
After quitting a hard-earned college place pursuing an unrequited love interest, he joined the US Army and spent the next 14 years enlisted, 12 of which involved looking after the Army's golf courses. It was during a posting in Japan in 1966 that he met Lee Trevino, which led to a lifelong friendship.
By the following year, they had both moved to El Paso, Texas; Trevino working as a club professional and Moody was setting pins in the bowling alley at Fort Bliss. It was Trevino who talked him into giving up the military. "I talked him into quitting the army and joining the PGA Tour, and that was a great decision," Trevino said. In later years, Moody would have cause to question this.
Without winning, he managed to place in enough tournaments to earn far more than he would on an Army salary. However, while he was admired for his ball-striking, it was apparent from the start that he had genuine problems on the greens. Perhaps uniquely for a professional, he already had the yips before entering the paid ranks.
Pages
Click here to see the published article.