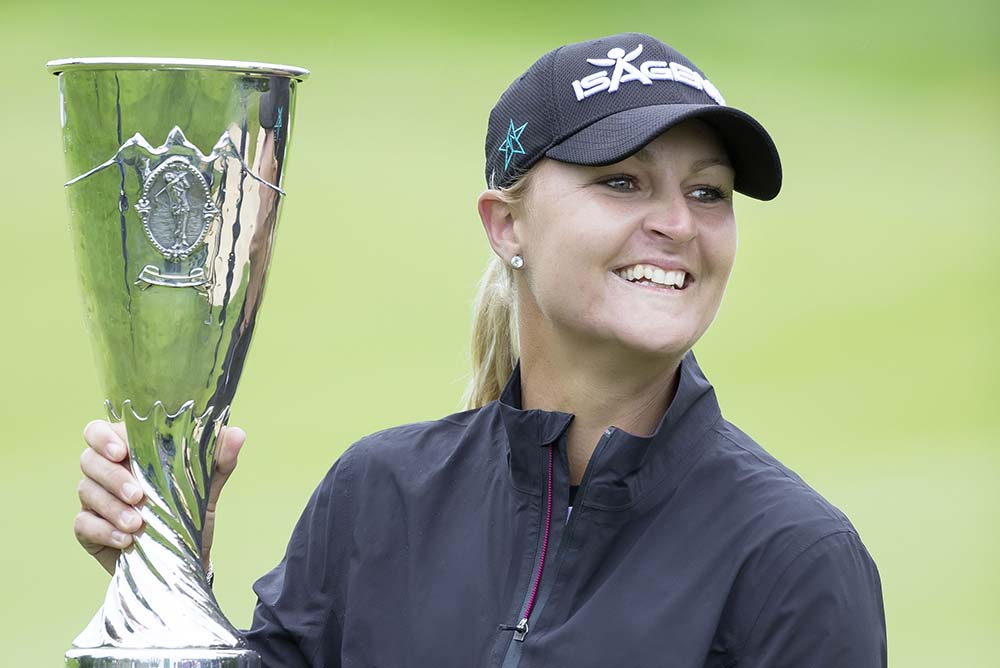 It was The Masters 1997. Tiger Woods had announced his arrival on the world stage by winning his first of four green jackets at the Augusta National Golf Club. This would be the American's first of a remarkable 14 Major championship wins, signalling an era of dominance that took golf to heights never previously reached. In the women's game, Sweden's Annika Sörenstam had already claimed two U.S. Women's Open titles and would go on to win an unprecedented 10 Major championships.

These two iconic golfers changed the face of the sport, introducing it to a broader global audience. At the same time, and away from the spotlight, a generation of future elite-level golfers, many of whom would go on to attribute their inspiration to Woods and Sörenstam, were just at the start of their journeys towards becoming world-class golfers.
Motivated to achieve greatness and follow in the footsteps of their iconic predecessors, every member of the Rolex New Guard prepares for pressure situations with unrelenting emphasis on precision, performance, passion, reliability and uncompromising quality. They play with the utmost respect for one another while sharing a mutual bond and close friendship.
Rolex has championed golf since 1967, nurturing a relationship with its world-class family of Testimonees, all of whom exude excellence on and off the course. Their raw talent and quest for precision and performance have helped them reach the top with integrity, maturity and respect.
Among them are Americans Jordan Spieth, Justin Thomas and Rickie Fowler. Fiercely competitive on the course, all three men have already accomplished great feats, with Jordan Spieth winning the 2015 Masters Tournament and the 2015 U.S. Open, followed by a victory at The 146th Open, in 2017. Justin Thomas claimed four PGA TOUR events in 2017, including his first Major victory, on route to being named PGA TOUR Player of the Year. Rickie Fowler, who turned professional in 2009 shortly before his 20th birthday, held the accolade of number one ranked amateur golfer In the world for 37 weeks between 2007 and 2008, and in 2016 reached a career-high of fourth in the Official World Golf Ranking following his victory at the Abu Dhabi HSBC Golf Championship.
Pages
Click here to see the published article.