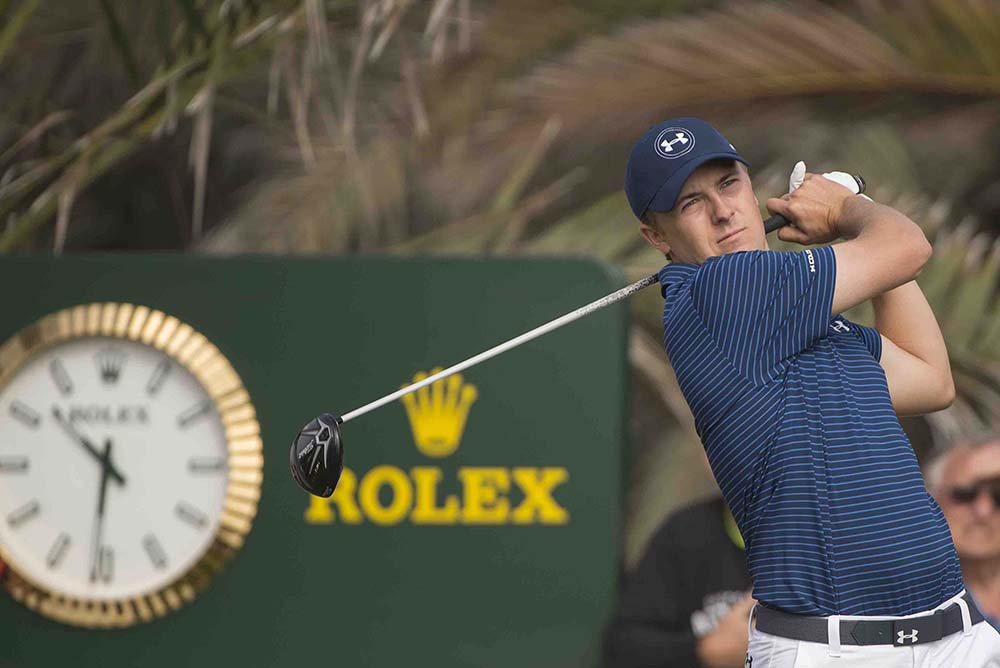 Away from the course, each of these elite competitors is hugely supportive of one another, having built a friendship based on years of seeing each other develop. The evolution of their personalities can partly be attributed to the support received from the American Junior Golf Association (AJGA), an organization dedicated to the growth and development of young men and women aspiring to earn college golf scholarships through competitive junior golf. As a Premier Partner since 1986, Rolex has seen many of its Testimonees benefit from the AJGA, including Phil Mickelson, Lorena Ochoa, Lexi Thompson and Tiger Woods. Aside from creating bonds between golfers and teaching them the importance of tradition, etiquette and respect, the AJGA also rewards the best junior golfer in its ranks with the Rolex Junior Player of the Year award, instilling the recipient with the confidence and desire to go on and achieve further success throughout their professional careers.
Reflecting on his memories of being awarded the prestigious title, Jordan Spieth stated that: "My first personal connection came when I was awarded the AJGA Rolex Player of the Year in 2009 and my affinity with the brand has grown as our relationship has evolved."
Fellow American Brooks Koepka is another member of the Rolex family who has experienced Major championship success, winning consecutive U.S. Open title in 2017 and 2018. Australian Jason Day experienced his first Major triumph in Wisconsin, aged 27 when he won the 2015 PGA Championship at Whistling Straits. His commitment to precision on the course, persistence and consistency saw him become the No.1 ranked golfer in the world the same year.
Having only turned professional in 2013, Japan's Hideki Matsuyama is one of Asia's finest golfers, with an impressive Majors record to accompany his five PGA TOUR wins. The 25-year-old will expect further accolades in the near future.
Both Rolex Testimonees since 2016, two of the golfers making up the European contingent of the New Guard are Englishman Matthew Fitzpatrick and Spain's Jon Rahm. Following his second win on the European Tour in 2017, both of which were Rolex Series events, Rahm said: "To win two of the European Tour's Rolex Series events as a Rolex Ambassador has made these victories that much more special. "The European Tour, a partner of Rolex since 1995, introduced the Rolex Series in2017, an initiative four-time European Tour event winner Matthew Fitzpatrick commends: "The Rolex Series highlights Rolex's continued commitment to our game and has been an exceptional addition to the season, enabling both European Tour players and fans to enjoy an elevated level of golf, closer to home."
Along with Fitzpatrick and Rahm, 26-year old Thomas Pieters, from Belgium, is another European counterpart who made a name for himself at the 2016 Ryder Cup. When he set a new rookie record for points earned. He is sure to play an integral role in The 2018 European Ryder Cup Team, the esteemed event founded in 1927 that Rolex has been a partner of, when in Europe, since 1995.
Pages
Click here to see the published article.