Putra Cup Memories
Alan Sutcliffe, who was a member of the Hong Kong team that won the first edition of the event, recalls his days of playing in Southeast Asia's premier amateur championship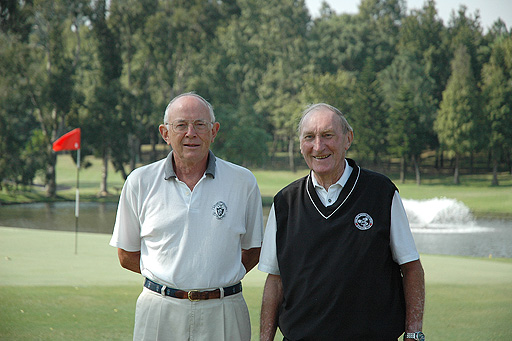 I have very fond memories of the Putra Cup. I played in a number of the events and will always remember the atmosphere and camaraderie that the Putra Cup provided. It was Abdul Rahman, the Prime Minister of Malaya, as the country was called at the time, who got things started. He had the opinion that Southeast Asia should have an amateur team championship, much in the same vein as the Eisenhower Trophy [the world amateur team championship]. It proved to be a wonderful idea.
1961 was the first year the event was played and the Hong Kong Golf Club had been asked to send a representative team. Aside from the occasional Interport matches that the Club played, we didn't travel around the region for golf events that often, so to visit Malaysia for the Putra Cup was a very exciting opportunity. We had to pay our own way to get there, but accommodation and meals were kindly provided by our hosts.
The Hong Kong team that year comprised Jock Mackie, Bill Leighton, Hugh Staunton and myself. John Wei was the non-playing captain. Many will remember John's wife, Teresa, who was the great lady champion at Fanling at the time.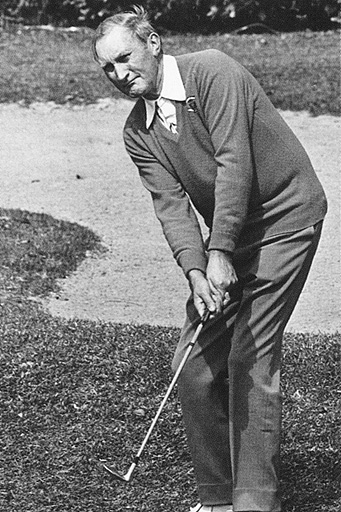 You have to remember that in those days the standard of golf wasn't brilliant, but we certainly took the competition seriously. We were all very much amateurs and only played on weekends. Level 74s or 75s over four rounds was considered very good playing indeed.
Once we arrived in Kuala Lumpur we stayed in government-owned chalets, which were very pleasant. The organizers were keen for us to enjoy ourselves and we were very well looked after.
As for the golf, well, we won fairly comfortably [Hong Kong won by a thumping 33 shots from Singapore in second place]. Most of the teams, with the exception of Malaysia and Thailand, were made up of European golfers; there weren't so many indigenous golfers at the time. Hugh [Staunton] was the individual champion and I finished in second, one shot behind. We all had a wonderful time and were very keen to return the following year.
In 1962 we were back at Royal Selangor Golf Club, which had quickly become my favourite course in Asia. It was a bloody good test of golf and in much better condition than Fanling. Because it had been built on tin mining land it drained beautifully.
Royal Selangor was also much more demanding than what we were used to. Your course management had to be very good and it was easy to rack up triple bogeys without hitting a bad shot. Anyway, we didn't quite manage to retain the Cup but I was luckily enough to win the individual championship. My four-round score was 311 strokes, which wasn't very brilliant but it was a difficult course to score well on. I went back to Royal Selangor in the mid-1990s for the Asia Pacific Seniors Championship and it hadn't changed much: a great golf course.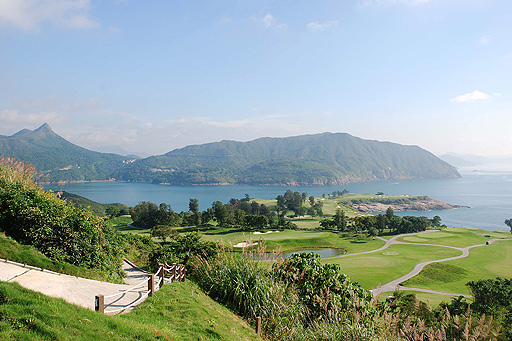 Seven years later, in 1969, the Putra Cup was held at the Rangoon Golf Club in Burma [Myanmar], which was an experience. Everything was run by the military, but while there wasn't a great deal of luxury they put on a good show. The Philippines, who didn't play in the first couple of editions of the Cup, won that year, thanks largely to Luis "Golem" Silverio.
What a fantastic golfer he was! The Philippines needed a four at the last hole to win and Luis knocked it in from 30 feet for a fantastic three. Golem was easily the best player I'd ever seen from Southeast Asia. He won the old Colony Cup in Hong Kong too, beating me by at least six shots. He was great fun, a lively character. Golem could easily have turned pro but he had too much fun as an amateur. He died a couple of years ago and is greatly missed.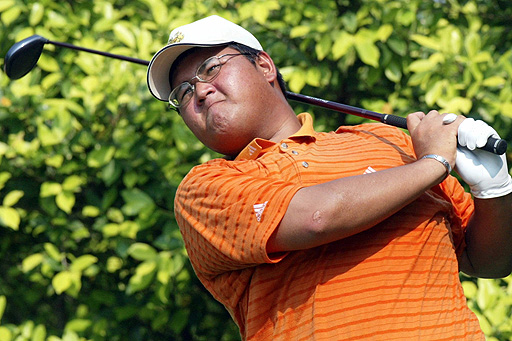 In 1970, Hong Kong hosted the Putra Cup for the first time. Sir David Trench, the Governor, hosted the opening party at the Governor's Lodge at Fanling and it was a wonderful. The Royal Hong Kong Regiment performed the Beating Retreat up the 14th fairway of the New Course. It was a very impressive sight.
But the Saturday, which was the final day of play, was wiped out by a typhoon. The Governor had been marooned on Hong Kong Island but managed somehow to get across the harbour to the hotel in Mody Road where we were having the farewell lunch. That just showed how much it meant to him.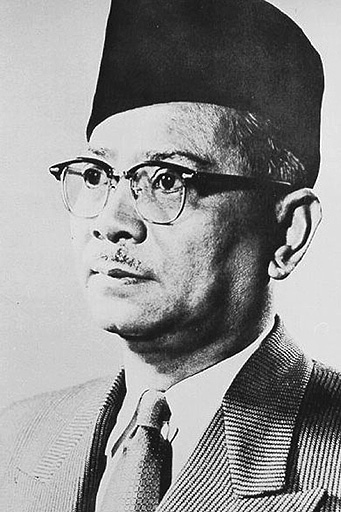 Years later [in 1986] Jock [Mackie], Hugh [Staunton] and I were invited to attend the 25th Putra Cup, which was once again held at Royal Selangor in honour of Abdul Rahman. He was well into his 80s by then but he indicated that he remembered us, which was very good of him. We had a wonderful time, and just like they did all those years before, the organizers looked after us all very well.
Nowadays, of course, the Putra Cup is a highly competitive event. The standard of play has improved and there have been some wonderful winners. It has become a truly top-class tournament and I'm very pleased to have been a part of it. – As told to Alex Jenkins
Written by Alan Sutcliffe
Photography by Alex Jenkins
Click here to see the published article.