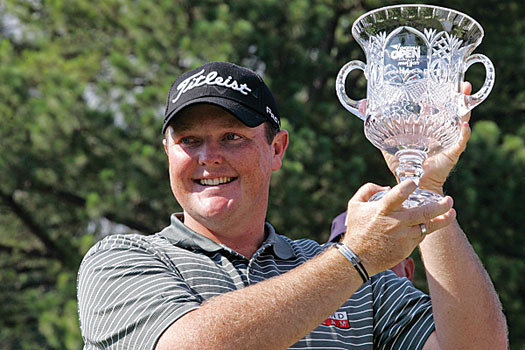 "It was the toughest part of my life," recalls Jarrod Lyle, with a lump in his throat. "It was the worst situation to be in, being at the birth but knowing you are about to disappear and start a fight for your own life."
Lyle's daughter Lusi arrived into the world at 11:37pm on 10 March, 2013, but oblivious to the newborn, her seriously ill father was scheduled to start intensive chemotherapy treatment just 12 hours later.
"Lusi doesn't know it yet but she saved my life," says Lyle, who was diagnosed with a recurrence of acute myeloid leukemia just weeks before the birth. "When she looks back and sees her daddy with no hair looking sick and frail I'm going to explain to her how much she helped my recovery.
"She didn't do anything but be there and it saved me."
A highly likeable, fun-loving figure on tour, Lyle has emerged from his darkest days full of life and brimming with perspective.
Making his long-awaited return in the Australian Masters at Royal Melbourne in November, where he finished 57th on eight-over-par, the Victorian can now look back fondly on what was the hardest moments of his life.
Pages
Click here to see the published article.