My Top 10 Rulings
Mak Lok-lin, fresh from his latest golfing disaster, remembers the times when the Rules (or the interpretation of them) either helped or hindered the world's finest players
5 Bobby Jones
1930 US Open
Interlachen Country Club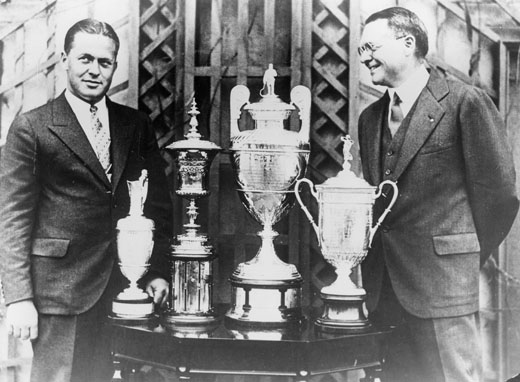 Many remember Bobby Jones calling a penalty on himself in the 1925 US Open, an event he lost by one shot. Commenting on the resulting wave of praise Jones said: "You may as well praise a man for not robbing a bank". The USGA have an award for sportsmanship called the Bob Jones Award. However, if not actually robbing the bank, in 1930 Bobby got an interest free loan under dubious circumstances.
1930 was Bobby Jones' annus mirabilis, his "Grand Slam" year. In the third leg of "The Impregnable Quadrilateral", the US Open at Interlachen, Jones was cruising to victory, leading by three shots with two holes to play in the final round. He then played an uncharacteristic wild slice on the notoriously difficult long par-3 17th. So wild in fact, that no-one actually saw where it ended up and the ball couldn't be found. Lost ball, penalty, return to the tee?
No. Step forward USGA referee Prescott Bush to give his ruling. Mr Bush not only decides that Jones' ball is "probably" buried in a dried swamp, he then declares the dried swamp to be a lateral water hazard and allows Jones to take a one-shot penalty and drop near the green. Jones goes on to win by two shots, while Prescott Bush goes on to be father and grandfather to two US Presidents called George.
6 Ernie Els
1994 US Open
Oakmont Golf Club
The popularity of the modern game and extensive television coverage has resulted in a number of "local rules" relating to relief from TV cables and towers as well as viewing grandstands. The relief relates to immovable obstructions.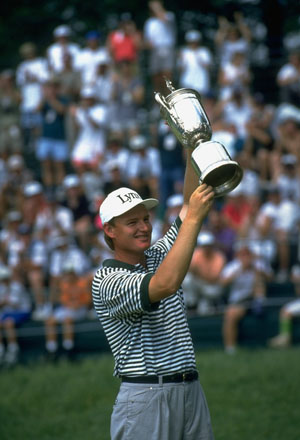 In the final round of the 1994 US Open, leader Ernie Els, nervously hooked his first drive of the day into deep rough. Reaching his ball, it was clear that an ABC camera crane was partially obstructing his line to the green. The USGA rules official, Trey Holland, ruled that the crane was an immovable obstruction and Els was able to take a free drop in a nearby clear area. Els eventually bogied the hole and would go onto win in an 18 hole Monday playoff. However, our "caller" missed this one because the crane was hardly immovable. Not only had it already been moved four times that day because it was interfering with another player's line, immediately after Els played it was moved over to the ninth hole to cover play there.
This was Els's first major win, but came after the ugliest playoff in Major history. Playing in a three-way playoff with Colin Montgomerie and Loren Roberts, Els started bogey, triple bogey. He was in good company however, and the three stooges staggered around Oakmont until Els won in extra holes.
Written by Mak Lok-lin
Click here to see the published article.
Taken from: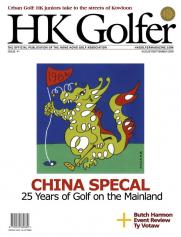 Issue: August 2009