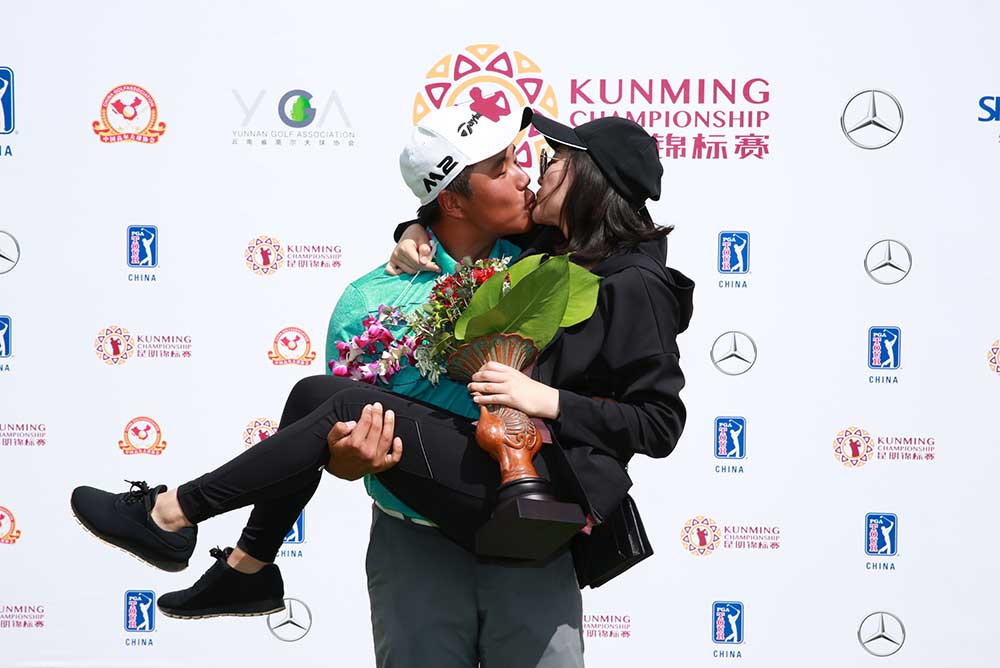 NK: What has been the role of the HKGA in the development of your golf career?
MY: I represented Hong Kong multiple times. I played the National Games in 2013 and in 2017, Asian Games in 2014, Asia-Pacific Amateur Championship in 2015 and World Amateur in 2012. Those are the times I represented Hong Kong. They were all great experiences, and I had a lot of fun travelling with my teammates. At the time, Brad Schadewitz was the coach, and I had multiple captains – Rob Keys and a couple other good guys. I had a great time.
NK: Having grown from an elite junior to a Hong Kong representative to a touring pro who has won his first title, do you have any advice for Hong Kong's junior and amateurs?
MY: I would say work hard, believe in yourself and never give up. You'll make it one day – you have to believe it.
NK: Do you have a favourite course around the world?
MY: Maybe Sage Valley. It's a super nice course in South Carolina, right next to Augusta National. Basically, the owner built it because he couldn't get into Augusta, so he built his own version – it's super nice! We played a tournament there, and it was definitely the best tournament in junior or amateur golf. Like, the best! The course is super pure. We played in April around the time of the Masters, and the course was in really excellent condition. It's a good track, good food, everything about it was good. Good gifts also!
NK: Who would be in your dream fourball?
MY: Hold on, I need some time to think. I need to think of somebody who is inspiring. Who is inspiring? Elon Musk, definitely. I think he is super cool, so I'd choose him. I'm not going to say Tiger Woods or Jordan Spieth … I'll play against them. Leonardo DiCaprio because I like his movies and I think he's a great actor. It would be cool to hang with him and see him in person and play golf with him. Also Lebron James.
NK: Why Lebron James?
MY: Because he is God!
Pages
Click here to see the published article.