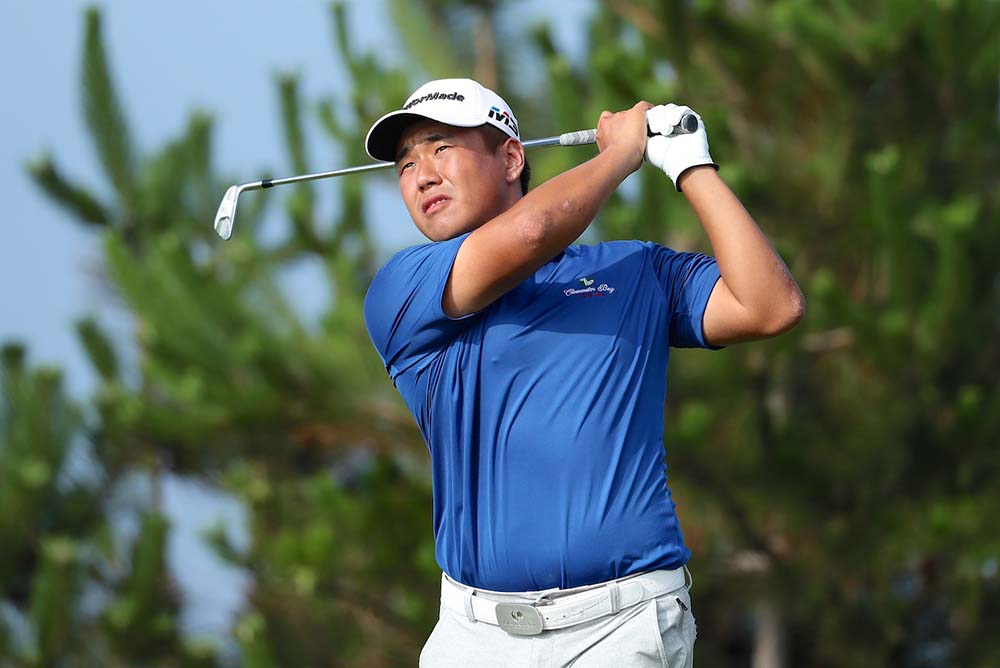 NK: Will being an ambassador add pressure to competing at Clearwater Bay in October?
MY: I think it's good pressure. I want to do better there. I want to play well and represent the club well.
NK: How well do you know the club and what do you like most about it?
MY: I've played two tournaments there. I think it's a really special place there, beautiful views - beautiful, stunning views! That's the most unique thing about it. Also, a good layout. I really like the layout, conditions are always perfect, so there's not much more you can ask from a golf course.
NK: When did you start playing golf?
MY: I started playing in 2003 when I was nine years old. At that time, bird flu affected Beijing pretty badly, and I was out of school for a pretty long time, maybe from around April all the way through summer, so our whole family went to Hainan where there was no bird flu. My dad played golf, and he brought me to the course since I had nothing to do. It was a good time for me to learn it and that's how I picked it up.
Even when I was 13, 14, I still wasn't too attracted to golf. It was more of my parents saying, 'Oh, just go play this sport, it's good for you'. They wanted me to use it to get a scholarship to go to college. When I was about 15, I started playing a lot of AJGA tournaments, started getting into the big tournaments, the invitationals, and I really liked the touring life. I got a taste of the touring life, and I really enjoyed it. I enjoyed the competition, the travelling, everything.
NK: What's your best-ever round?
MY: I shot 61 one time back in my high-school days. It was a 61, but it wasn't a par-72 course. It was a par-70 or 71, and the tournament was called Florida Azalea.
Pages
Click here to see the published article.