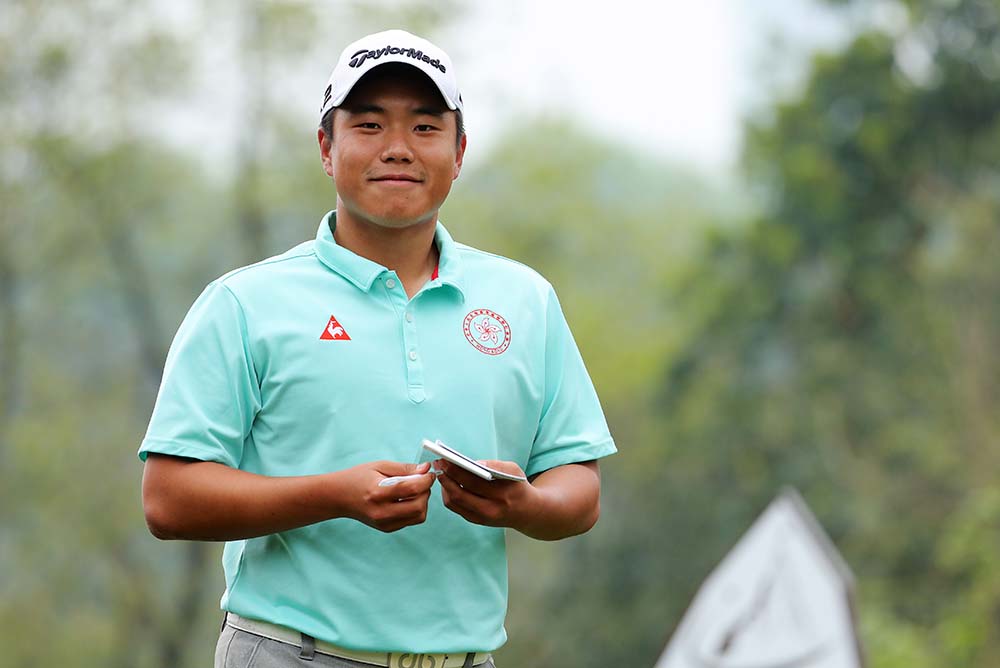 NK: When you had no status, did you think you'd now be in the running for the Web.com Tour – the 'Path to the PGA TOUR'?
MY: I've been feeling good this whole year. When I had my first interview in Chongqing, I was like, 'My game is feeling good, I'm just waiting'. I'm waiting for the good results to come, so I'm confident some more good results will come.
NK: What would a top-five finish on the Tour mean to you?
MY: It means Web.com Tour status. I'm ready to move up the ladder!
NK: Are you excited that this year's Tour will finish in Hong Kong with the Clearwater Bay Open (October 11-14)?
MY: Yeah, I'm super excited about that. I like the course a lot. It's a beautiful place, a special place. I'm looking forward to playing there.
NK: The Clearwater Bay Golf and Country Club would be an exciting place to lock up a Web.com Tour card.
MY: For sure. Hopefully!
NK: You recently signed to be an ambassador for Clearwater Bay, joining Jason Hak. How did that arise?
MY: David Hui (Committee Chairman) sent me an email after I won, and we started from there. We talked on the phone, and I ended up going to Hong Kong. I signed on Monday, July 2.
NK: Are you excited about the new role?
MY: I'm super excited about it. Having a world-class golf course supporting me is something I didn't even think about. Right after I read the email, I was like, 'Wow'. I just got so pumped, and I'm excited to work with them in the future and play many rounds of golf there.
Pages
Click here to see the published article.