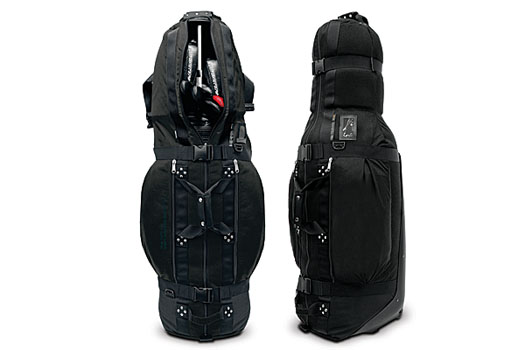 Hong Kong golfers are, by their very nature, great travellers - with just 198 holes, spread across six clubs and courses in the SAR our desire - not to mention need - to board aircraft and journey to golf destinations overseas is possibly unrivalled among golfers of the world's major cities. Herein lies an issue: how do we ensure our valuable clubs are protected from the moment we see them off at airport check-in to the time we're (hopefully) reunited at the baggage carousel? All the major golf equipment manufacturers sell travel bags, but which one is the best?
The answer, if PGA Tour players, arguably the greatest travellers of all, are anything to go by is Club Glove. This American brand, which has been around since 1990, is currently used by 90 per cent of the world's best players, with its Last Bag model - so-called because it may be the "last bag" you ever have to buy - being the overriding favourite.
The Last Bag weighs 4.8 kilogrammes and is made with Cordura 1000 D water resistant nylon that's up to three times stronger and lasts up to five times longer than standard polyester. The standard version, which is now available in Hong Kong through the HK Golfer Online Store, can hold the average stand bag and a driver that's up to 47 inches.
The Last Bag also has a high impact wheelbase with in-line skate wheels that make it easy to manoeuvre, two exterior shoe pockets and an over the top zipper for easy loading and unloading.
Golfers can also add additional protection with Club Glove's Stiff Arm. The fully adjustable telescoping crutch expands to fit just over the top of the tallest club in the bag for added protection during travel.
"We looked at everything and tried to figure out how we could make a bag that lasts," Club Glove's founder Jeff Herold said. "With the exception of adding updated zippers that are a little more durable and new straps, the bag, for the most part, has remained the same since we first designed it. We pride ourselves in the product we put out - especially since it's the only travel bag that's made in the USA."
Club Glove products, including the Last Bag (HK$2,288), the Burst Proof II (HK$1,688) and the Stiff Arm (HK$268) are available for order through the HK Golfer Online Store.
Click here to see the published article.