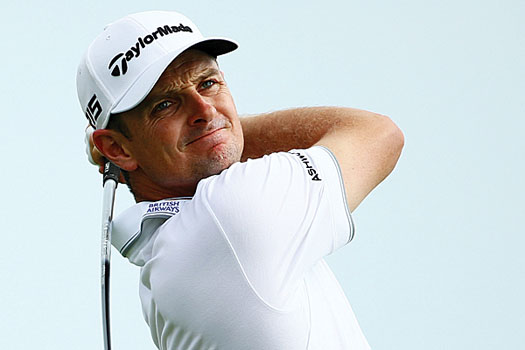 What do you look forward to the most about returning to the UBS Hong Kong Open in October?
I think it's fantastic that UBS is on board and fantastic that the tournament is one that I really enjoy. I missed the cut by one shot last time I played, so that's still a weight upon me but I am very much excited about coming back to Fanling, which is a course I did enjoy, and try to challenge for the title and be at the right end of the leaderboard on Sunday.
We've heard you describe the Hong Kong Golf Club as a traditional members' club, but what features of the course itself stick in your mind?
When I say it's a traditional members' club, what I mean by that is it's a really classic golf course. It's very rare these days to play composite courses. Fanling is a great treelined golf course that has many challenging holes. I think also by member's course, it doesn't have to be long course to be a challenging course. I think there are so many new courses that we play today, what makes them difficult is the water, the bunkers, and the length of the golf course. Fanling is a very intricate course with trees and a lot of good design details. So, I am looking forward to trying to put a game plan together and to master it.
Pages
Click here to see the published article.