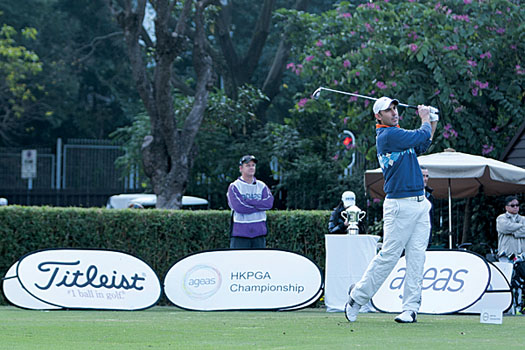 When did you start playing - and where?
I'm from a small town in Australia called Cohuna and both my Grandads had an influence in building the golf course there. One of them was the first superintendent and then my Dad took over from him. He's been doing the job for the last 45 years! I started playing when I was four, and in the school holidays I would be at the course just about every day. I was very into sports and was very athletic, and by the age of 15 I was representing the state of Victoria. My teammates were [former US Open champion] Geoff Ogilvy and [Clearwater Bay Golf and Country Club professional] Grant Gibson. We won the Australian Junior School Team Championship that year. Later I attended Louisiana State University in the US on a golf scholarship.
How often do you play?
A lot less than in those early years. Now it's about once every two weeks, but more if I'm playing in any tournaments.
What's been your best ever round?
I was playing in a 36-hole college event in Texas and had an 81 in the morning, before shooting an eight-under 64 in the afternoon - a 17-shot improvement. I remember it pretty clearly and I had two eagles and five birdies.
What brought you to Hong Kong?
I had the opportunity to come here and help develop a golf academy focused primarily on junior development. I managed to then become involved with the HKPGA, earning membership and playing in professional events throughout Asia. I quickly found a liking for the city and I enjoy helping a broad range of people improve their golf skills.
Pages
Click here to see the published article.