Comeback Casey
After a year blighted by injury and divorce, Paul Casey says he's now focused on getting the very best out of his game, writes Lewine Mair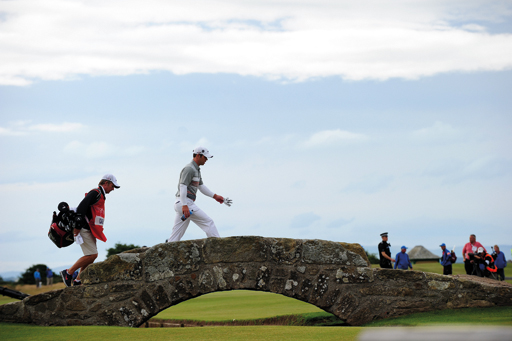 An obvious opening question for Paul Casey was whether he feels he has had rather more than his quota of bad luck. After all, a veritable litany of things have gone wrong for the Englishman since he was No 3 in the World Rankings in 2009.
Barely had he hit that high note than his troubles began. First, there was a rib injury which kept him out of the game for three months. Then, just when he was nicely poised to win the following year's Open Championship at St Andrews, his drive at the 12th kicked into a bush and he ultimately lost out to Louis Oosthuizen.
A couple of months on from there and, against all expectations, Colin Montgomerie left him out of his European Ryder Cup side for Celtic Manor.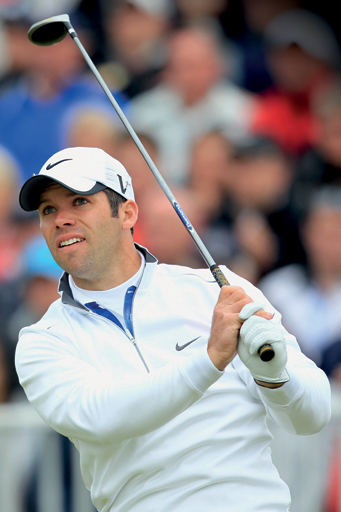 Moving on to 2011, Casey was stricken with an acutely painful condition going under the name of turf toe at much the same time as his marriage to Jocelyn Hefner (a distant cousin of Playboy publisher Hugh) was heading for divorce.
All of the above was hideous enough but, no sooner had he embarked on a "back-to-basics" regime by way of sorting himself out in life and in golf than he was involved in a snowboarding accident. He dislocated a shoulder and lost three further months' play as he tumbled to 42 in the world. At the time of writing, he was starting up again in Europe from the lowly position of 111 on the Race to Dubai.
Casey, who was speaking during the recent Bahrain Invitational, nodded gamely, as we came to the end of the list. (Had this interview taken place a week later it could have included the 12 he amassed in the second round of the Volvo China Open to miss the cut.)
"If you play this game for long enough," said Casey, taking a few seconds to couch his reply, "you're bound to have plenty of downs to set alongside the ups." Catching sight of Thomas Bjorn across the room, he recalled how the Dane had been affected by demons at one point in his career. Sergio Garcia was another to come to mind. He had fallen out of love with the game and taken ages to rediscover his all-important zest for the game.
"I've certainly had my share of bad moments," continued the now 34-year-old Casey, "but things could have been so much worse. Take my divorce. It was neither as public nor as destructive as it could have been for the two of us.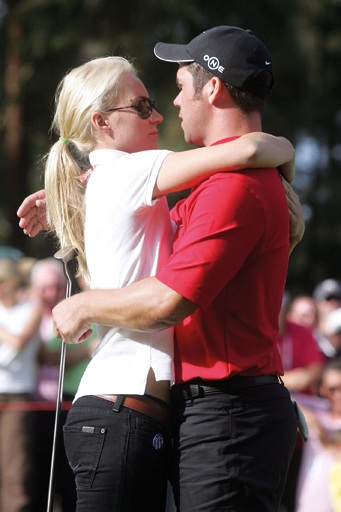 "Also, I can't worry too much about my misfortunes when I have a friend, a really good friend, who has just lost his daughter to cancer. You see what people go through when they are caring for someone close to them and you think to yourself, 'I don't know how I would cope with that.'
"All I do know that the kind of relatively minor things I've had to endure make you stronger as a person. I try to see them as a challenge."
This former double English Amateur champion can still hear the ripping sound that accompanied last winter's snowboarding accident in Aspen.
He dusted himself down and, as he jumped up, he assured himself that whatever the damage, it could not be that bad. Twenty seconds later and he was revising that initial diagnosis as he realised that he had done himself a real mischief. "By the time I got down the mountain," he continued, "the pain was excruciating."
In hospital, they shoved the joint back into place and the agony subsided "from a nine out of ten to a one". Casey was mighty relieved, with his first thoughts along the lines that he would not need to tell any of this to his coach, Peter Kostis. He hatched a plan to take the rest of the week off as holiday before going home to resume work for the start of the 2012 season.
Alas, things were not that simple. When he was seen by a specialist back at his Arizona base, he was told it could take anything from three to six months for the joint to be good for golf.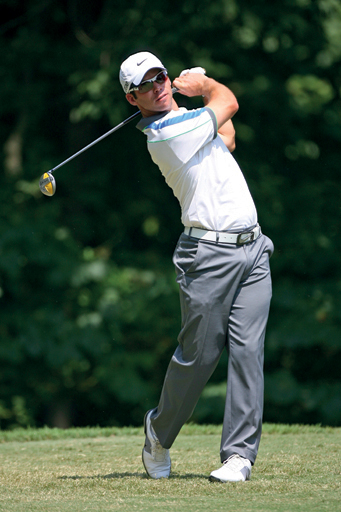 Both predictions seemed too far into the future to be believed but, once he had processed the possibilities, Casey poured his all into his rehab work – he put in three or four hours every day – and was back in action in the three months.
Mentally, however, his on-course thoughts were a million miles from where they had been, say, in 2006, the year he won the World Match Play Championship at Wentworth and defeated Shaun Micheel by a resounding 10 and 8 in the 36-hole final.
In those days, there were periods when he felt almost Tiger-like in his absolute belief that ball would go in the hole. "It was to do with focus or, as they say, being in the zone," he elaborated. "I didn't have it all the time but there were definitely periods when I was dancing in and out of that state."
The Bahrain Invitational, where his fellow competitors were Suzann Pettersen, Montgomerie and Bjorn, was the right venue for Casey to start looking for his old self. After all, it was only 14 months before that, in a brief respite from his problems, when he had won the Volvo Champions at the Royal Golf Club Bahrain.
As it was, he confessed that even though the Invitational did not count for anything – it was conjured up as a precursor to the day the Volvo Champions returns to the island – he was proceeding with caution.. "I'm saying to myself, 'Is my shoulder going to hold out?' 'Am I going to be able to swing as I want to?' And, more than either of those things, I'm wondering if my game is going to get back to where it was."
He had noted with interest that Woods seemed to be experiencing related symptoms a couple of weeks before at Augusta. "Tiger was Tiger for a long time," he began. "OK, he got cross and kicked a couple of clubs in anger, but that was him giving 100 per cent and he was frustrated with himself.
"It was when he got to the point that there was nothing he could do to keep himself in with a chance that things changed.
"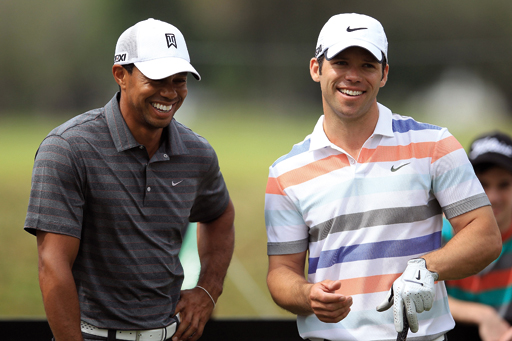 I'd never seen him tapping in to finish the Masters so early on the Sunday before. I'd never seen him laughing, joking, almost trying to laugh off the situation. The rest of us have all done that ... you reach the point where you can't put them right. You put your hands up and you say, 'OK guys, have a laugh at me' and you show a bit of humility. But, as I say, it's not something you associate with Tiger."
Casey's way of getting back to something like that wavelength will be to build up on little things, on small successes such as hitting a series of shots precisely as he would want to hit them.
He will also study video of old victories, of which he has had 13 – one in Houston, one in Korea and the rest on the European Tour. In particular, he wants to examine his demeanour at that aforementioned Match Play event.
"I'm going to be watching how I walked, how I was approaching my shots and how I was thinking ...
"I need to take a closer look but, essentially, I was playing good, aggressive golf and playing it with a smile on my face."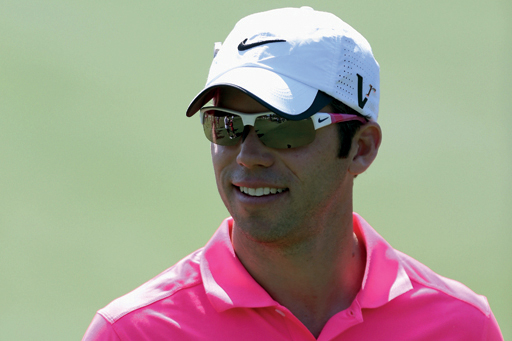 Written by Lewine Mair
Click here to see the published article.