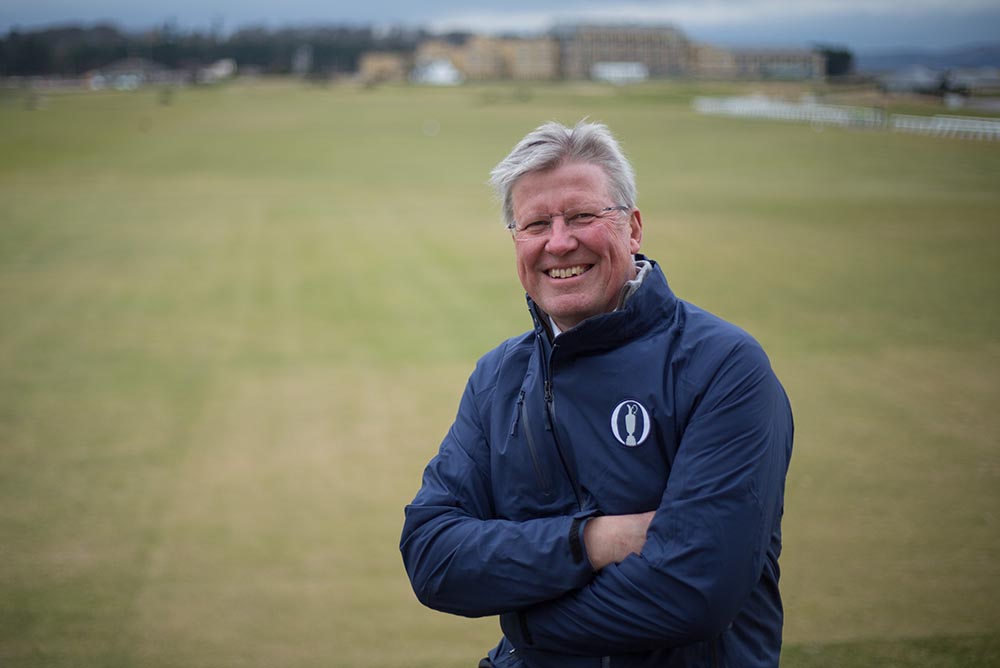 The most noteworthy thing about the R&A was that the 'Secretary,' not only held but also worked from arguably the most prestigious office in world sport, the capacious first-floor workspace in the stately R&A Clubhouse looking out over the first tee and 18th green of the Old Course, master of all he surveys indeed.

Throughout the years, various incumbents, up to and including the immediate past pair of Sir Michael Bonallack and Peter Dawson, both entrenched, establishment figures who played foresomes golf together at Thorpe Park, happy to have a light hand on the tiller as the good ship R&A sailed serenely around the world with the exception of the USA.
Bonallack was R&A Secretary from 1984 to 1999, combining high office with a stellar amateur playing career, winning the British Amateur Championship on five occasions and winning the Silver Medal as leading amateur at the Open Championship twice, in 1968 and 1971.
Under a man who was greatly revered as a player and administrator who did little but maintain the status quo, and the public image of the R&A, which at that time included the 2,400-strong all-male Royal and Ancient Golf Club of St. Andrews (of which the 82-year-old captained in 2000), the R&A's rule making responsibilities and running a portfolio of major events including the Open Championship and the Amateur Championship.
Under Bonallack, in an era of deference and reverence when Social Media was still a million-miles-away, little changed, but then that was the name of the game, and by the time he was replaced by Oxbridge-educated Peter Dawson in 1999, the seeds of change, in society and golf were beginning to germinate. Dawson, whose anticipated peerage seems lost in the post, the man to tend to these from the lofty office in the 'Auld Grey Toun.'
One of the first and most noteworthy changes that came in with Dawson was a change of title, from, 'Secretary' to,' Chief Executive Officer,' reflecting the changing times and a more business-orientated approach within the organization. Change, certainly by comparison with his predecessor's era, coming thick-and-fast.
First-up, in 2004, the R&A as the rules-making/enforcing governing body and event organizer parted company with the private member's club of the same name. But it took Dawson a decade more - and considerable flak to boot - before the all-male membership of the club he still, administratively if not practically, presided over voted to admit women members into its ranks.
Dawson was 'Old School', for sure, never use ten words when two would do, working in the labyrinthine committee structure of the golf establishment - the R&A, the USGA, the International Golf Federation (IGF) and, latterly, the International Olympic Committee (IOC) when golf got in on the Olympic Games for two cycles at least, Rio in 2016, Tokyo in 2020.
Pages
Click here to see the published article.