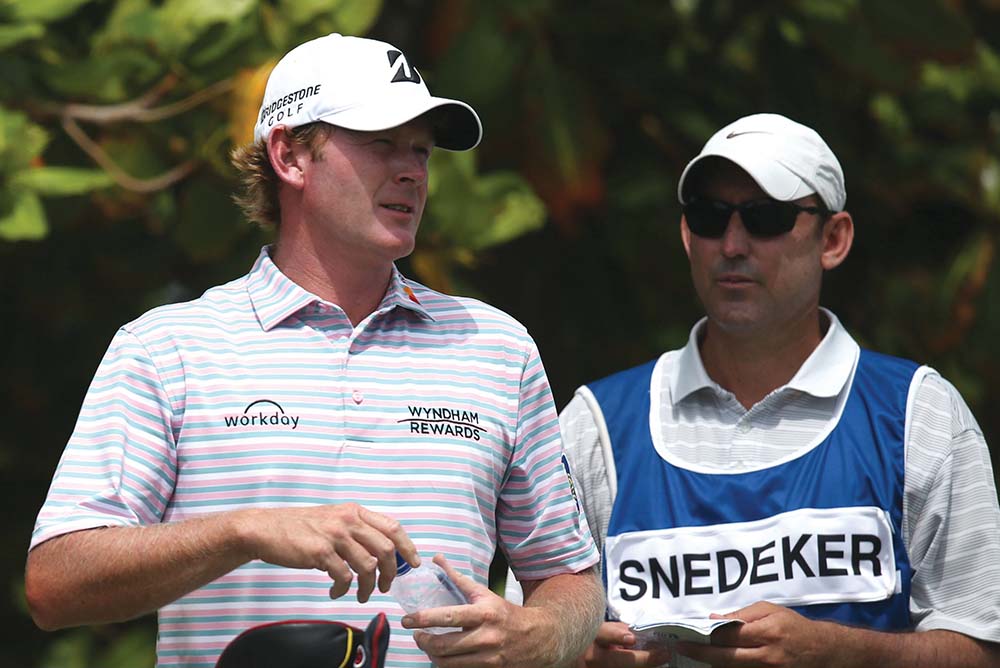 As a junior golfer, you often dream of sinking a putt to win the championship on the last hole. As a golf enthusiast, you wonder what it would be like playing in front of thousands of fans cheering you to victory. Unfortunately, the majority of us golfers are unable to live such an experience.

Last September, I was very fortunate to be offered the chance to caddy for Brandt Snedeker in a tournament in Fiji. I got to experience the next best thing as a golf professional and admirer of watching athletes perform at an elite level. I was able to partner with one of the best golfers in the world, watch him prepare, perform and communicate strategies throughout the course of a tournament.
I've caddied a little previously on a few different professional tours but they were all for friends and didn't involve too much in depth analysis of what a professional caddy's job entails. I knew caddying for Brandt that I had to try to be as professional as I could and thorough as I could because that's what he would expect from his regular caddy.
I wasn't sure how Brandt would perform in Fiji. The previous week he had been part of the USA team winning Ryder Cup where he went undefeated. I wasn't sure if he would be still on a high from winning, or jetlagged from the long journey over. As he wasn't arriving until Wednesday, I arranged for a flight to get in the day before to walk the course and get a feel for how best to play it.
Pages
Click here to see the published article.