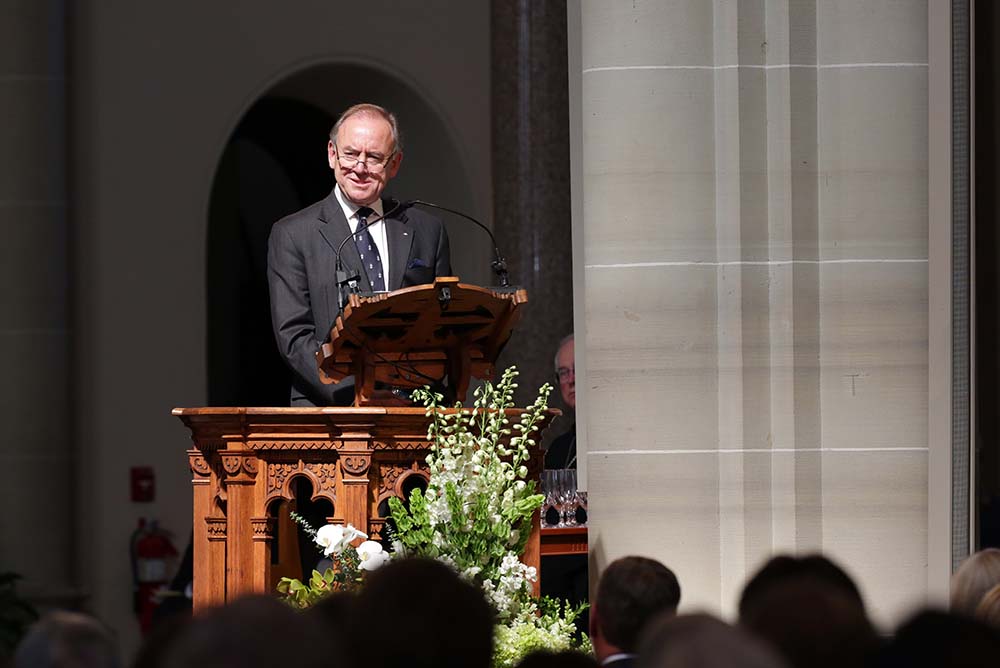 It is said that the only things in history that have moved at a lesser pace than the game of golf addressing change were concerned with matters geological, as the earth developed from the 'Big Bang,' through various stages of evolution, including the Jurassic, Triassic and Ice Ages epochs when dinosaurs and woolly mammoths roamed the planet.

Throughout the 250-plus-year history of the Royal and Ancient Game, administrators have steadfastly avoided even a dull thud, never mind any big bangs, although some cynics might observe that some dinosaurs are far from extinct, taking refuge in golf's corridors of power.
The nearest thing golf has come to a big bang came in 2014 - a decade after the august governing body celebrated its 250th anniversary - was the gnashing of teeth as the dulcet tones of the-then R&A Secretary Peter Dawson, the epitome of conservative, establishment governance made the momentous announcement that, after a secret ballot of its 2,400 all-male membership had voted to admit women members to its inner sanctum.
"More than three-quarters of the club's global membership took part in the ballot, with a decisive 85% voting for women to become members," said Dawson, adding, "I can confirm that the Royal and Ancient Golf Club of St. Andrews is now a mixed-membership club."
The sky did not fall in, hell did not freeze over, a few hand-picked ladies, including the Princess Royal and golfing aristocracy Dame Laura Davies and Annika Sorenstam, were, "invited to apply," although the club still refuses to divulge what percentage of its membership are women.
And the handful who have been inducted into the most exclusive golf club on earth still remain outsiders in some regards, with no ladies changing facilities made available within the hallowed portals of the iconic R&A clubhouse, forcing females to change over the road in another R&A property.
Pages
Click here to see the published article.