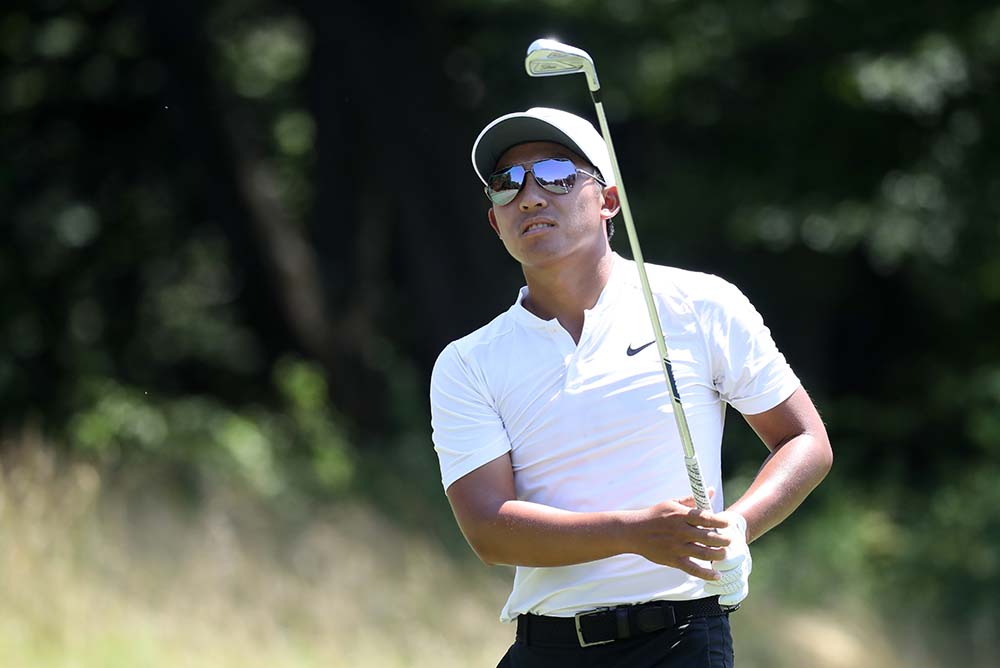 With the PGA TOUR Series-China prospering, the teen phenom swept all before him in 2016, winning four times to earn playing rights on the Web.com Tour in the U.S. His career continued to trend upwards when he made history by winning the Digital Ally Open outside Kansas City last July, which made him the first Chinese to win on the Web.com Tour. He finished 16th on the money list to become the first golfer from mainland China to earn a priceless PGA TOUR card.
"It's like a dream come true as since I was young, I've always wanted to be on the PGA TOUR. It's been 12 years of practice and a lot of hard work. You have to give up a lot of your own things, your hobbies," said Dou, who is an avid E-sport gamer and a regular user of WeChat to keep in touch with family and friends in China.
Chinese Taipei's C.T. Pan, into his second season on the PGA TOUR, also took the development tour route. Following a strong amateur career where he was a four-time All-American at the University of Washington, he competed on the Mackenzie Tour PGA TOUR Canada and quickly won twice in 2015. After gaining 'promotion' onto the Web.com Tour, the 26-year-old registered seven top-10s to finish 11th on the money list to secure his PGA TOUR card. He enjoyed three top-10s in his rookie season last year and had seven top-25s to date in 2018.
"I thought I had to spend a few years on Web.Com, but if you look at my pro career, it took me 15 months to get onto PGA Tour, which I'm happy about. It's my dream. I always felt I belong on the PGA TOUR," said Pan.
From growing up in cities like Taipei and Vancouver and then competing in destinations such as Toronto, Muscat and Nairobi, the likes of Pan and a growing band of rising Asian stars have shown there are more than just one way to get onto the PGA TOUR.
Chuah Choo Chiang is Senior Director, Communications of the PGA TOUR and is based in TPC Kuala Lumpur in Malaysia.
Pages
Click here to see the published article.