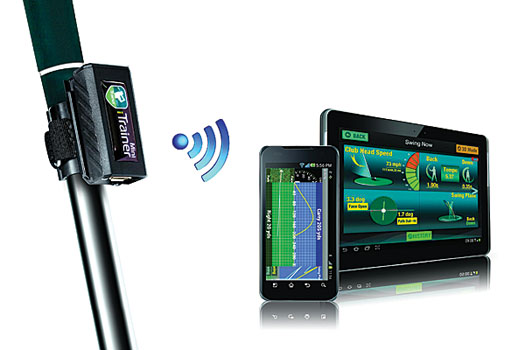 Back in 2005, Steve Sparrow had just finished designing the broker systems for the Shanghai Stock Exchange when he found himself with a year off. With newfound time on his hands, the solutions architect decided to do something most of us can only dream of: devote a year to working on his golf game.
Although he'd been playing for a decade, he felt his game had plateaued, so, like thousands before him, Sparrow, British-born and Australia raised, sought help in the form of training aids. "I bought all the gadgets you could find," the affable 18-handicapper told me. But none could help him knock strokes off his index.
With his background in computer science and electronic engineering (he originally moved to Hong Kong from Australia in 1994 to design the systems on our stock exchange's trading floor), it was only fitting that he looked to technology to help his game. And the more Sparrow, 55, thought about how to improve his golf via technology, the more he thought about creating a training aid that could help other players as well.
He took a "simple prototype" of his invention, a small device fitted with lasers that could "track the swing and provide feedback to the golfer," to the Hong Kong Government and their Small Entrepreneur Research Assistance Programme. Suitably impressed they awarded him money and he started to develop it. The year was 2006 and an original Hong Kong golf product had been born. Sparrow formed a company, Insight Sports, and called his prototype the iTrainer.
In May, I visited Sparrow and his business partners, Mike Belbin, 67, and Darren McEntee, 39, at Insight Sports' new Kennedy Town offices. Perched on a high floor in an industrial building overlooking Victoria Harbour, their headquarters are sparsely decorated with just enough space for a couple offices, a long, high table and an indoor practice net where they can hit balls and test their two iTrainer swing analysers, the Pro (HK$3,095) and Mini (HK$2,320).
"This is the culmination of about five different versions," Sparrow said, picking the Pro model off the table. The black, rectangular unit has a small screen and is about twice as thick and half the size of an iPhone. To use it all you have to do is clamp it just under your grip, ensure it's aligned with your club face and hit a ball. The recorded data (clubhead speed, tempo and shot distance among many others) then shows up on the small screen. It even gives audible feedback if your club veers off plane. As Sparrow put it, "It's good for people who aren't [technologically] savvy."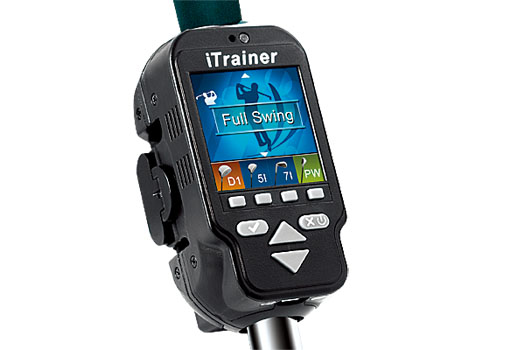 Pages
Click here to see the published article.