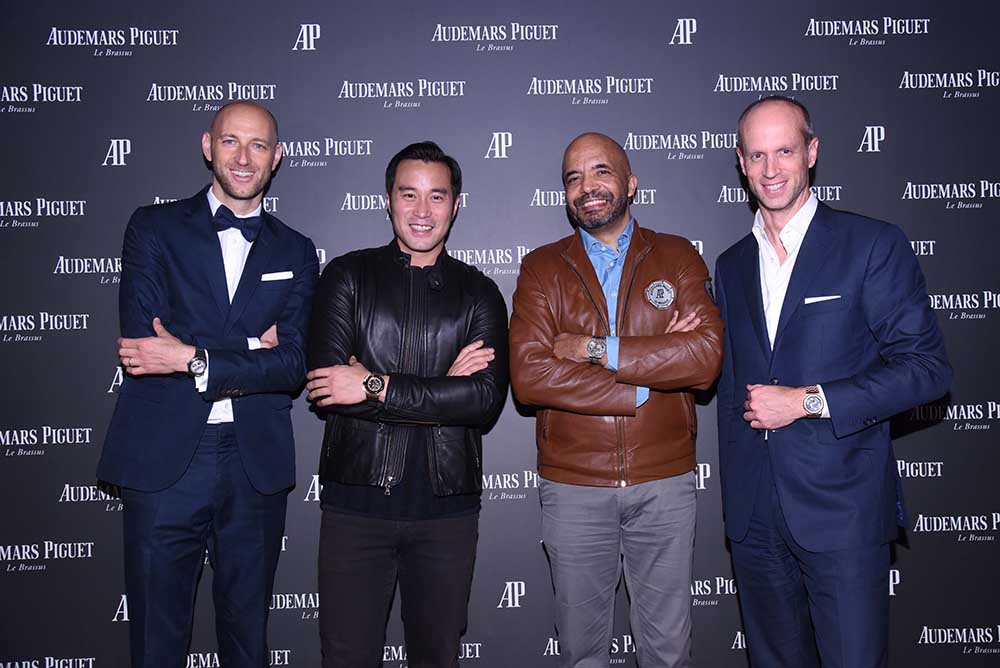 At Art Basel in Hong Kong, Audemars Piguet unveiled Second Nature, a new lounge concept by internationally renowned designer Sebastian Errazuriz, resembling the vast forests of the Jura Mountains, and showcasing a new exhibition of exceptional vintage and contemporary timepieces from the Swiss watchmaker. A video installation was also presented by emerging Chinese artist Cheng Ran, entitled Circadian Rhythm. The artwork transported hundreds of viewers on a visual journey between landscape, soundscape and the heart of watchmaking, through a subtle soundtrack guiding the visitors on this experience, where natural sounds intertwined with mechanical watch beats.
As global Associate Partner, Audemars Piguet continues to support Art Basel across all three of its premier contemporary shows in Hong Kong, Basel, and Miami Beach. This multi-year partnership is a testament to both organisations' shared commitment to creativity. Over the years, Audemars Piguet has continued to present innovative lounge concepts at the Art Basel fairs, inviting designers and artists to creatively interpret the Swiss watchmaker's heritage and origins.
This year, the concept of Sebastian Errazuriz's large-scale tree sculpture is to witness its development as it displays its stages of evolution during the three Art Basel fairs. Art Basel in Hong Kong has shown the initial stage of the tree with bare branches, while the following editions of the show will see the lounge evolve with the seasons, symbolising Audemars Piguet's deep sense of history and endless growth.
Pages
Click here to see the published article.