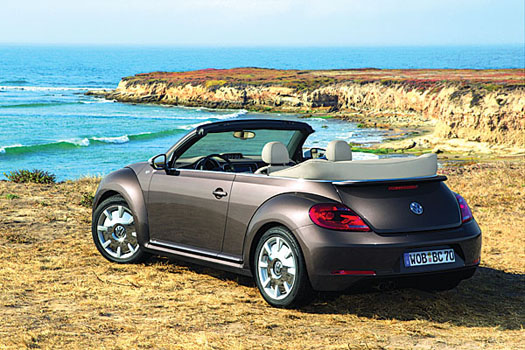 I've always regarded a Volkswagen cabriolet as a very Hong Kong kind of car, perhaps for no reason other than that my father-in-law, a long-term expatriate resident, had a Beetle cabriolet in the '70s and used to drive it with some exuberance on the roads around the Peak as a younger man, and because my wife fondly recalls being driven to swimming or tennis lessons at the Hong Kong Country Club as a child in her mum's Volkswagen Rabbit cabrio, roof down in the sunshine, singing along to a cassette of bad pop music.
But these are fine, sensible cars for an urban, often warm and sunny market: small enough to cope with city traffic and tight parking spaces, affordable yet with a touch more prestige than a Japanese brand, without the excessive engine power of some open-topped sports cars, which you'll never use on Hong Kong's busy roads, but with the ability to make the most of the sunshine, when it appears.
The new version of the Beetle cabriolet was the star of the latest Los Angeles motor show and is just going on sale now. The original Beetle design dates to the 1930s, and it was built continuously from 1945 to 2003, in its latter years made only in South America. Volkswagen introduced the 'New Beetle' elsewhere in 1997, based on very modern Golf underpinnings. It refreshed the coupe again in 2011, and this is the soft-top version of this latest Beetle.
It's a much better-looking car than the model it replaces, and you can really play-up the retro looks with some of the paint and wheeltrim combinations, and create a
stunning cabin by carrying some of those body colours into the interior panels.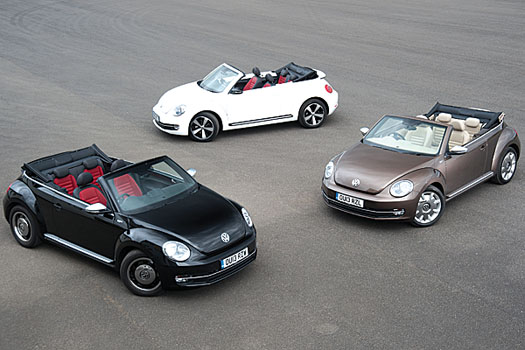 Pages
Click here to see the published article.