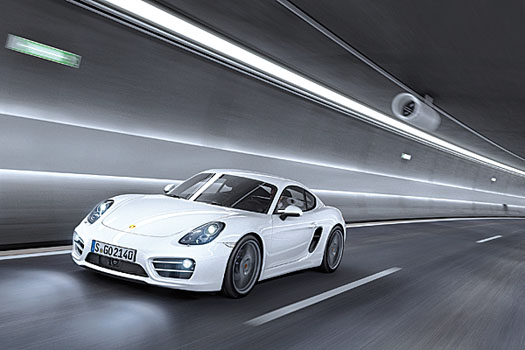 A friend who lives in Los Angeles and did well in the dot-com boom called me to ask what sports car he should buy. I told him, instantly, that he should order a Porsche Cayman in white with black wheels. He could have afforded a far more exotic machine. But the next time I was in LA, there he was outside my hotel waiting to collect me, perched on the hood of his Cayman, and he couldn't have looked more pleased.
No wonder. It is an exceptionally good sports car, and my favourite car currently on sale. It has just been completely redesigned, and driving a new model like this is always a nervous moment when the outgoing model was so good. But Porsche doesn't screw up. The latest Cayman is a little bigger and faster and prettier than the old one but its DNA is unchanged.
Porsche's line-up has multiplied in recent years and in addition to the iconic 911 sports car now includes this cheaper Cayman coupe, the Boxster roadster, the Cayenne off-roader and the Panamera four-door coupe; with a smaller SUV, a station-wagon version of the Panamera and the 918 hypercar all on the way.
A little while ago I was lucky enough to be able to assemble an example of each of Porsche's current line-up and drive them all back-to-back over some empty mountain roads. All were good, but the Cayman was easily the best. Even on open roads, the more powerful 911 felt like a big dog tugging at its leash, the driver constantly having to hold it back. The lighter, less powerful Cayman felt better balanced, with sweet handling allied to sufficient power, and better suited to real-world driving: it's so much more satisfying to stretch a car than restrain it.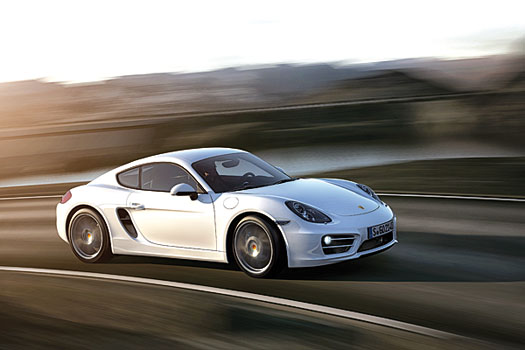 Pages
Click here to see the published article.