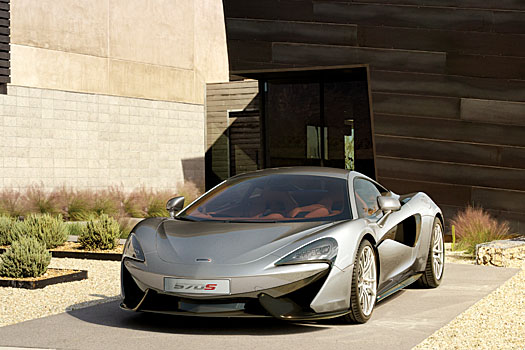 Don't beat yourself up if you're confused by the naming strategy. The number refers to the power output, the S and C to Sport and Comfort. Unlike - for example - BMW's 3-, 5- and 7-series, there's nothing in the model designation of the 570S and 650S to tell you that they're different models. Nor is there any real difference in size or configuration. The 570S will sell for around 75 per cent of the price of the 650S, making it likely to cost from around HK$3.4m when Hong Kong prices are confirmed. Yet it shares the F1-style carbon-fibre tub construction of the 650S and even the P1, and has a version of the twin-turbo V8 from the 650S, also mounted in the middle. I was among the very first in the world to see the 570S when it was unveiled at an event for just over a hundred people in a warehouse in New York's Meatpacking District, and I can report that it looks even better than its more expensive sibling: more voluptuous and muscular.
Costs have been cut: the active aerodynamics and suspension of the 650S have gone, and the body panels are mostly aluminium rather than carbon fibre. But the 570S still offers looks, performance and technology from a class above for the price of a well-optioned Porsche 911 Turbo. The discussion among the racing drivers and car designers and McLaren customers with me in New York that night wasn't whether Ron would hit his sales targets with this car and establish McLaren as a Ferrari rival. Instead we wondered if the simpler 570S might be sweeter to drive than the impressive but slightly digital and remote 650S, and whether that car's customers might not all just buy a 570S instead.
That kind of talk is useful intelligence for any HK Golfer reader lucky enough to be tempted by a McLaren. The firm hasn't even released the first 570S for testing yet. I'll drive it as soon as they do. But if you delay getting your deposit down, you might have a long, long wait.
Scorecard
How much? TBD
Engine: 3799cc twin-turbo V8
Power: 570PS (562bhp) (419kW) @ 7500rpm
Transmission: 7- speed Seamless Shift dual clutch
Performance: 0-100kph 3.2sec, 328kph
How heavy? 1344kgs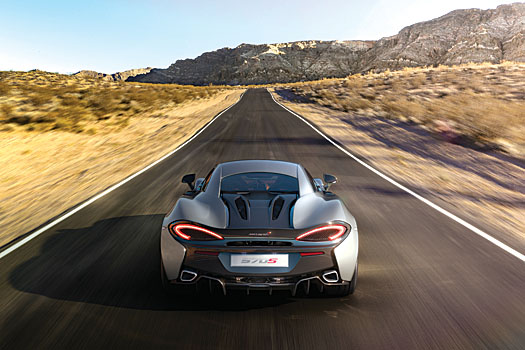 Pages
Click here to see the published article.