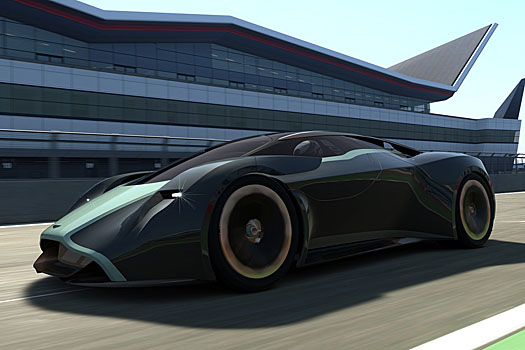 And even Aston doesn't put the DB10 - or something very like it - into production, you can always ask it to build a one-off just for you (and James Bond). Most of its premium rivals offer 'bespoke' divisions able to cater to wealthy owner's individual requests. But Aston plans to go rather further, putting custom-built cars or very low-volume limited editions at the heart of its business. Think bespoke British tailoring from London's Savile Row, rather than off-the-peg from Marks and Spencer. With typical British humour it has called its bespoke division 'Q by Aston Martin', a reference to the mad inventor from British intelligence who gives James Bond his gadgets, and his cars.
The 'Q' facilities have already been responsible for building the One-77 supercar and they're now making the sensational new Lagonda saloon. Aston says it's for the Middle East only, but if you're a serious customer with an open chequebook, I don't think your place of residence will be an issue. I visited the workshops recently and saw the naked bodywork of the new saloon - it looks incredible - and a full-size model of the astonishing DP-100 mid-engined hypercar Aston designed for the GranTurismo driving game. Like Bond's DB10, it could also go from concept to reality very quickly.
But you don't need to have the resources of a Bond villain to engage Q's services. If one of Aston's good-looking current range appeals, but you just want to put your own stamp on it, Q can help. And to get your creative juices flowing, it's releasing a series of six one-off versions of Aston's mighty Vanquish grand tourer, showcasing the kinds of bespoke external and cabin details it can create. Pop-out machine guns and ejector seats are, sadly, off the menu.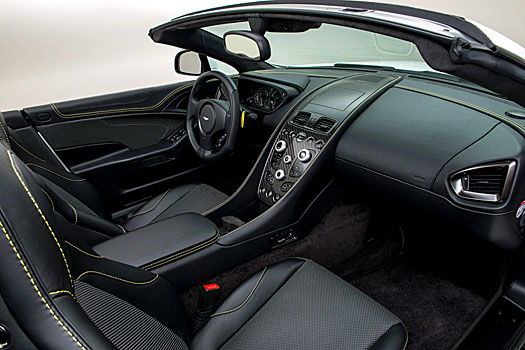 Pages
Click here to see the published article.