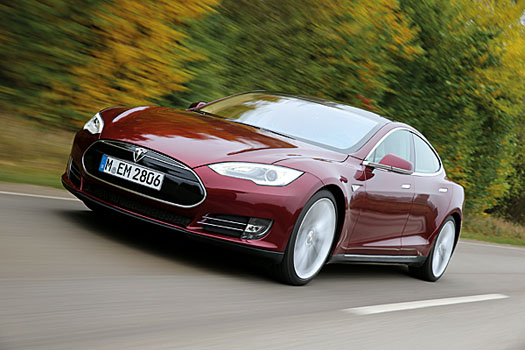 An electric car isn't meant to feel like this. We come around the slip road onto the autobahn and see the round white sign with five black diagonal lines that indicate there's no speed limit. None. So I floor the Tesla Model S. The response is – well – electric: supercar acceleration from the 416hp motor, eerie quiet and total composure as the speedo leaps three digits at a time to keep pace with the thrust and the car hits its electronic limiter at an indicated 213kph, or 132mph.
It's been an interesting few months for Tesla and SpaceX boss, 41 year-old dot-com billionaire Elon Musk. His Dragon capsule became the first commercial spacecraft to dock with the International Space Station. He opened the Supercharger network of fast charging stations that aims to make his Model S as usable across country as across town. He launched the Model S in Europe, and let me witness the full, extraordinary range of its dynamic abilities, free of pesky speed limits. In the US, the new car won both Automobile and Motor Trend magazine's Car of the Year awards. But Tesla, the recipient of US$465m of low-cost Federal loans was also branded a 'loser' by Mitt Romney in the first Presidential debate.
Turns out Mitt was the loser. And the Model S is the single most significant American car for decades, concentrating so many innovations in one new design that it might be remembered alongside the Model T and the Mini as an automotive game-changer.
Until now, most EVs have been modified petrol cars. The Model S is so significant – and drives so well – because it is one of very few cars to be designed specifically as an EV, and arguably the only one to take full advantage of the opportunities that offers.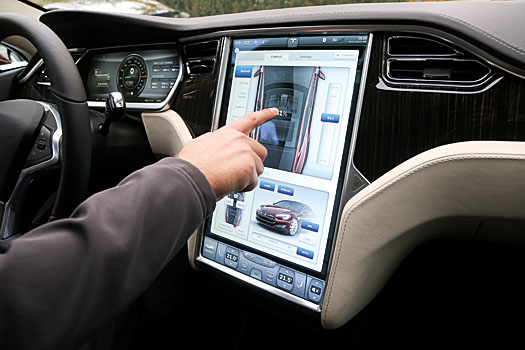 Pages
Click here to see the published article.