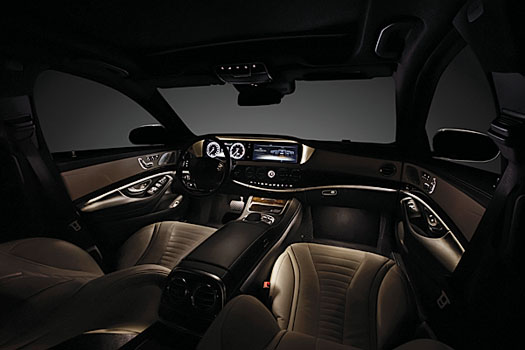 But the back seats are arguably the most important in an S-class. Here, the accommodation has gone first-class, with the option of two individual rear chairs, the one behind the passenger seat stretching out airline-style with a calf-rest, the seat in front motoring out of your way. Optional screens can play movies, of course, but also display the same kind of 'in-flight' information about your journey as you find on a plane. Stretch out back here and you keep expecting a stewardess to appear at your shoulder with champagne and mini-pretzels.
The ride is even more impressive: cloud-like air springs are standard, but the optional Magic Body Control system is new and frankly weird. It can spot obstacles ahead such as speed bumps, and control the suspension to allow the S to glide over them as if they just weren't there. Rolls-Royces ride very well, but an S-class equipped with this system is just in a different league.
And what of those safety systems? This car is so safe it now has airbags in the seatbelts. It can detect a car approaching too fast from behind, and prepare itself and you for a rear-end collision. It can see a child in the road ahead and stop itself. It can even spot, in the dark, a human or animal that seems to be moving across your path, and tell the difference between the two, flashing its headlights at the human, but not the animal, which might be startled and freeze.
Yes, this is a car for the one-per-cent. But it's hard not to be impressed by a carmaker at the peak of its game making the very best car it can, and hard not to be excited by the preview it offers of features we'll all soon enjoy.
SCORECARD
How much? HK$1,818,000
Engine: 4,663cc V8 455PS at 5,250rpm
Transmission: Seven-speed automatic
Performance: 0-100kph in 4.8secs, 250kph
How heavy? 2,075kgs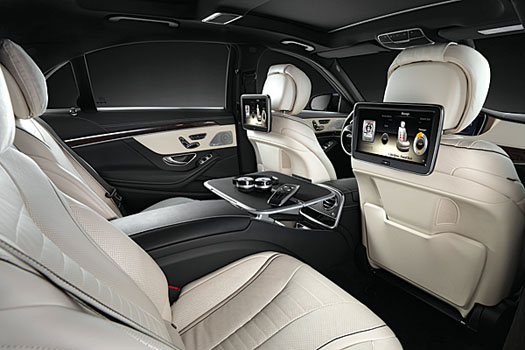 Pages
Click here to see the published article.