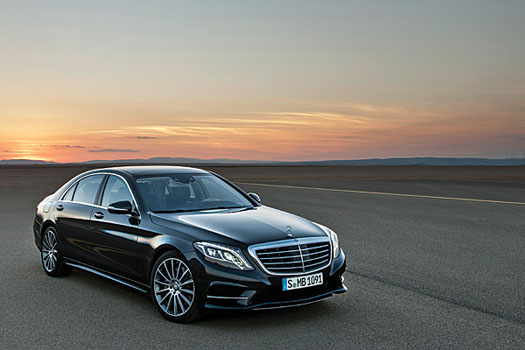 A long black Mercedes-Benz S-Class has long been favoured by dictators – Robert Mugabe's is reportedly so heavily armoured that it requires its own fuel truck to follow it on longer trips – and by bankers who want to slip subtly from airport to skyscraper to mansion. So in tough times, should the rest of the world care that an all-new S-class has arrived?
Yes it should. As the pinnacle of the Mercedes-Benz range, the S-class gets everything this storied carmaker knows about carmaking. Previous generations of S-class have helped pioneer safety systems we now take for granted on humbler cars, such as anti-lock brakes and stability control. When you read about the extraordinary safety features on this new S, you might wonder why Mercedes is going to so much trouble to save the lives of the well-heeled. But keep in mind that many of these features are so expensive that they have to be cost options even on the pricey S. Putting them into production here starts the process of getting that price down, and getting them into more cars.
Externally, the new car is handsome, well-resolved but subtle. Right now, those bankers don't want anything too conspicuous. Inside, the new S is simply beautiful, its cabin executed with a verve and wit that reflects the fact that China is now the biggest market for this car, and that the average age of its customers across the border is just 35. Highlights include the LED cabin lighting which seems to pour from every crevice in your choice of acid-trip purples and reds, or cooler tones, if you prefer.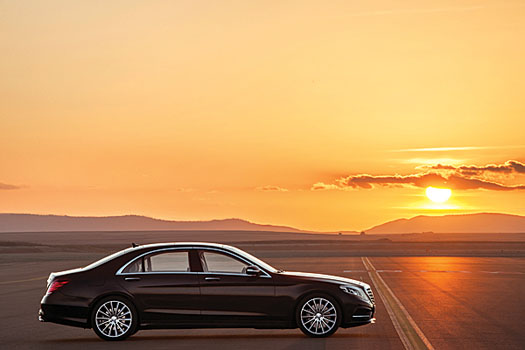 Pages
Click here to see the published article.