Water Torture
Vincent Leung, General Manager at SkyCity Nine Eagles Golf Course, talks about the intimidating seventh, which features Hong Kong's only island green.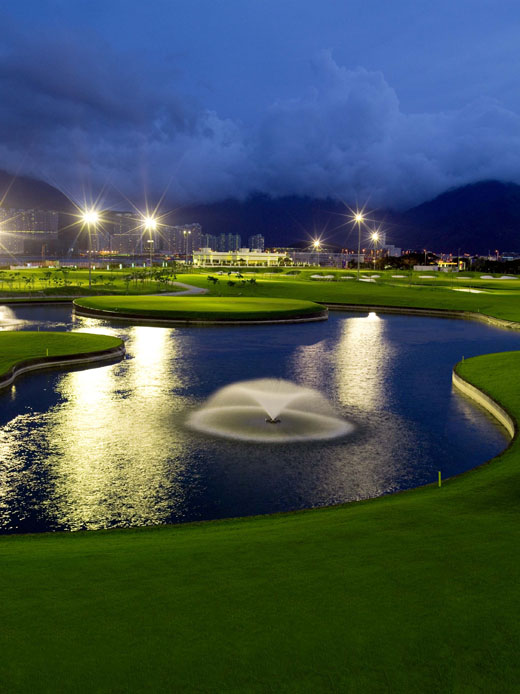 I think Nine Eagles' greatest strength lies in the variety of its par threes. The two par fours are fun to play, but for me, the one-shotters really make the course. More often than not, you'll need to hit a different club for each tee shot, which shows what a fine job Sandy Duggie from Urbis did in designing the course. It might be considered relatively short, but this is certainly no pitch and putt—it really gives your irons and wedges a great work out.
There are a number of holes that I could have chosen as my favourite. The second, with its turtleback green (reminiscent of those devilish putting surfaces at Pinehurst No. 2), is a very strong hole, while the short third, which is surrounded by vast acres of sand, tests the nerves early on. The toughest hole on the course is undoubtedly the 207-yard eighth, which is ringed by a number of very deep links-like pot bunkers. A par here is a truly great score.
But my pick has to be the seventh. The main feature of the hole is the island green (the only one in Hong Kong), which adds a lot of intimidation to what should be a fairly straightforward tee shot. The yardage indicates an eight- or nine iron, but with the wind swirling it can play anything from a five iron to a wedge. Distance control is crucial, because the large green features two tiers. If the pin is cut on the lower front portion and you go long, it's a really tough two-putt for par.
My personal record on the hole is not great. I'm ashamed to say I have never managed a birdie and have found the water on plenty occasions. But it's still my favorite. It's the kind of hole that makes you think like crazy—in fact it probably makes you think too much, which is why I like it. It just goes to show that you don't have to make a hole long for it to be challenging and architecturally great.
Written by Vincent Leung
Click here to see the published article.