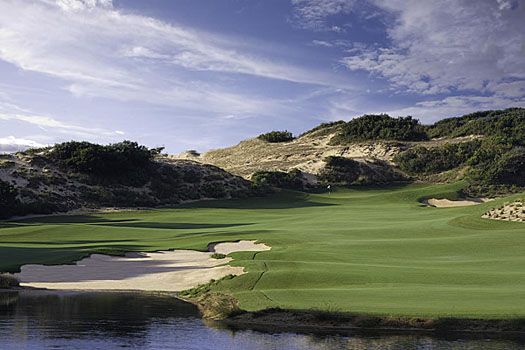 Greg Norman has predicted The Bluffs is destined to become one of the world's top golf courses. Speaking at the much-anticipated opening of the spectacular links course, the Australian said: "I absolutely believe The Bluffs has the potential to be one of the top courses in the world.
"If you look at the international rankings, links courses dominate those lists. Courses built fairly recently in countries like New Zealand, Mexico and China have made such lists. So why not Vietnam too?
"Only time will tell, but I think when people play here for the first time they will realise what a special place this is."
Ben Styles, the club's General Manager, said: "This course has all the elements necessary to be ranked among the best in the world. It's golf in its purest, most traditional links form, in a setting that has no rival."
Pages
Click here to see the published article.