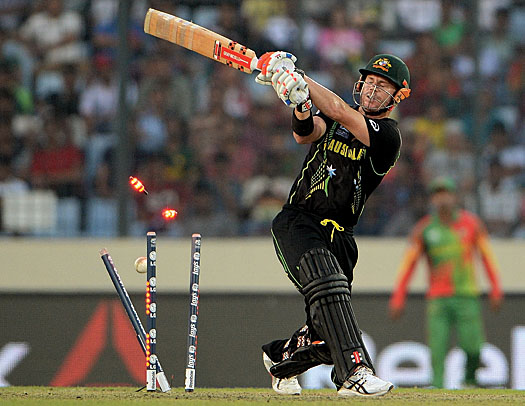 Twenty years ago it seemed like I had all the time in the world to go play a round of golf and get in some practice on the same day. Fast forward to the present and finding the time to do this is a hardship - and I am not alone.
Today it is reasonable to assume that certain sports are less attractive to watch and play because of the time it takes to complete them. Take cricket, for instance, a game I am very fond of. Having gone to one of the premier cricketing schools in South Africa I quickly became engrossed in the sport at an early age. Back then test cricket (a game played over five days) was all the rage. Now test cricket is the least popular version of the game - at least in terms of viewing numbers - and now the much shorter 20-over version is leading the way. Make no mistake, I am still very fond of test cricket - and perhaps this longer version is still my favourite - but I don't need converting having grown up playing the game. It's the next generation that we should be most concerned about.
Cricket needed to look at ways of making itself more attractive and marketable because, in this day and age, five days is considered excessive. In many regards the new, much shorter version of the sport is well adapted to modern living – watching it provides constant entertainment and good value for money. It allows maximum thrill in a short space of time, with fours, sixes and wickets galore. Add to that the fireworks, bright lights and vibrant colours and you have a product that appeals to a broader range of demographics.
This thrill ride is made possible thanks to smaller fields, which contribute positively to the number of fours and sixes, new rules that promote more daring and entertaining shots to go with batters and bowlers having a limited amount of time to score runs and take wickets respectively.
Golf in many ways is similar to cricket. It has strong traditions and values, there are many different formats of the game and it takes time to play and enjoy. Whilst golf is not in any dire need to reinvent itself it does needs to look at ways of remaining an attractive sport moving forward. Just maybe it can learn a thing or two from cricket. In fact, I bet if the officials who ushered in Twenty20 cricket were asked to comment on ways of making golf more attractive to a broader base they would start by saying we need to create more shorter courses to go with the need to maximise memorable shot opportunities.
Pages
Click here to see the published article.