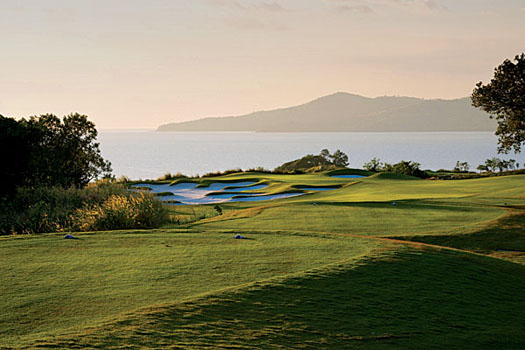 Like its equally seductive neighbors around Southeast Asia, the Philippines is not short on alluring attractions.
From hiking in the towering Cordillera Mountains of Luzon to lazing on the powder-white beaches of the Visayas Islands, there's no lack of evidence to support the country's tourist board's contention that it's 'more fun in the Philippines'.
For Golfplan designer Kevin Ramsay, however, a tract of untamed coastal real estate that sprawled by the shores of Subic Bay in western Luzon was the Philippine sweetheart that seduced him over eight years ago.
"I will never forget my first visit to Anvaya Cove," he says of the site that is now home to the Anvaya Cove Golf and Sports Club, one of the most exciting new challenges in both the Philippines and indeed the region as a whole.
"The site's developers took me to a viewing area that overlooked the whole complex. The land featured some incredible elevation changes, it was home to some stunning vegetation and it had both mountain and sea views. Simply put, it had everything a golf course designer needed to make a sensational golf course."
Having been fortunate enough to participate in the grand unveiling of the layout last December, I can confirm that Ramsay has put this prime raw material to the very best of use.
Pages
Click here to see the published article.