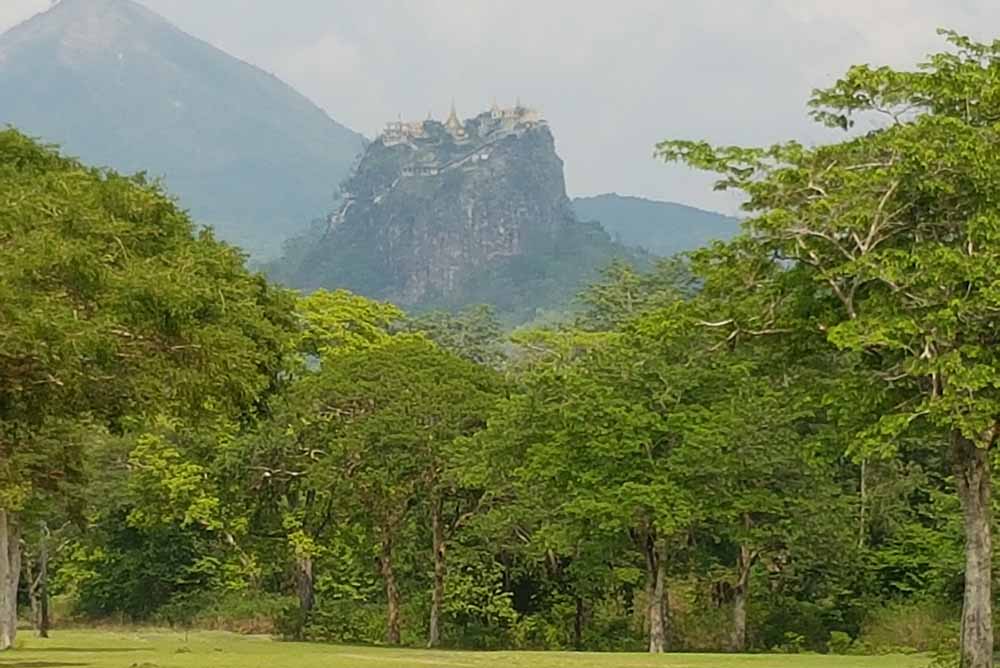 Popa Golf Club - Myanmar
If the town of St Andrews is the best backdrop in golf, then the Popa Taungkalat Monastery is a close second as it looms large in the distance when playing the Mt Popa Golf course - a few hours drive from Bagan. The nine-hole golf course at the foothills of Mt Popa is maintained by the locals including their cattle. The golf is as varied as it comes and hazards include roads, gullies, trees, bunkers, fences, cattle… and the rest.
Pages
Click here to see the published article.