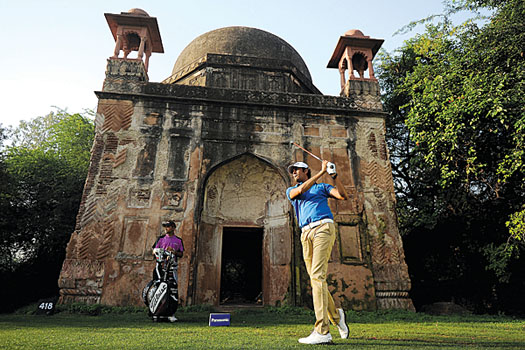 A sense of place by definition "is a sense of the beauty and the wealth of phenomena that comprise a particular place. It is a factor that makes an environment psychologically comfortable."
To achieve this a golf course must have an identity - most times derived by a close association with its surroundings. What's important is that the golf course "feels" and "looks" like it belongs in its space; where possible even enhances this space. If it's identifiable with its surrounds - and this not only being confined to the immediate surrounds - then there is every chance it will have memorability, character and individuality, which are so important to achieving a great product.
As an example, if I were to play golf in the desert I want to know that I am in the desert and not some lush environment dominated by water. Likewise, if I am to play golf within a coastal dunescape, with generous ground movement, it would hardly make sense for the play areas to be flat and featureless.
But creating a sense of place is more than just adopting the characteristics of the surrounding environment - it's about traditions and cultures as well. Take for example the long lunch break between nines in Japan or how in Vietnam, on some courses, the caddies wear the traditional conical hats and ao dai dresses. This is important as part of the experience and adds immeasurably to creating a sense of place.
Golf course furniture can go a long way to achieving a sense of place. In Thailand, at Laguna Phuket, we have positioned Thai boats in strategic locations along some of the waterways for effect. Those rickety fences you see in the sand dunes bounding some of the seaside golf courses in the United Kingdom, Ireland, and even in the USA, gives these courses added character and a coastal identity. A good understanding of the local culture is paramount to achieving success or one could be left with a very different sense of place. What's important is that the architect takes the time to study the surrounding areas for sources of information and inspiration.
The most identifiable golf courses take you on a journey of discovery through the property. There are moments throughout the route where you get to feel part of the story – often becoming engrossed in its dynamics. This could be as simple as being taken to areas that afford spectacular glimpses of the greater surrounds or in some cases you're taken by a feature or features that just can't be forgotten. What's important here is that the golf architect routes the course in such a way that this journey benefits from these positive influences - be it on or off-site.
Pages
Click here to see the published article.