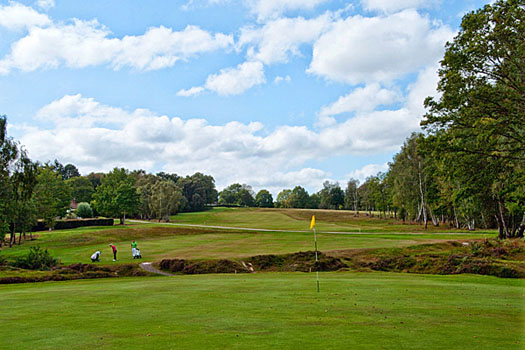 Bunkers are an essential part of the game of golf. They give the architect an opportunity to create strategic and visual interest - at the same time. Many of our modern golf courses - and some of our old - would hardly be the visual and strategic treat they are today without sand. If you want to improve the visual aspect of your golf course then start with bunkers - at least until you get a grip of the cost of building and then maintaining them.
For most of us it would be hard to imagine a golf course without sand given how frequent it is used in modern design, and I bet few of us have had the opportunity to play a golf course of this nature. Most recently Ernie Els opened a golf course on the Malaysian island of Langkawi without any bunkers - instead his team chose to focus on using what existed on the property in helping achieve the strategy and provide visual drama. Whilst this golf course may be one of the only courses in Asia - at the minute - to have no bunkers there are a few golf courses spread throughout Europe and the Americas that have not so much as one sand trap. One such golf course is a personal favorite of mine
Royal Ashdown Forest, situated in the southern English county of East Sussex - and within an hour's drive of the London metropolis - is the setting for the "Winnie the Pooh" stories but also home to one of the most quaint and unique golf courses in the land. The Old Course at Royal Ashdown Forest Golf Club, which writer A C M Croome said, "Must rank in character with St Andrews, Prestwick and Westward Ho!", has not one sandy hollow throughout, yet remains riveting from start to finish. It is indeed a treat and this is further substantiated by the illustrious golf scribe Bernard Darwin, who wrote of the course: "It is only at the end of the round do we realise with a pleasurable shock that there is not a hideous rampant on the course, or so much as a pot bunker.
Royal Ashdown Forest is protected by Acts of Parliament restricting any alterations to the land without approval from conservators. With that in mind the golf course was made to sit on the property with little disturbance and this in itself gives it appeal.
Pages
Click here to see the published article.