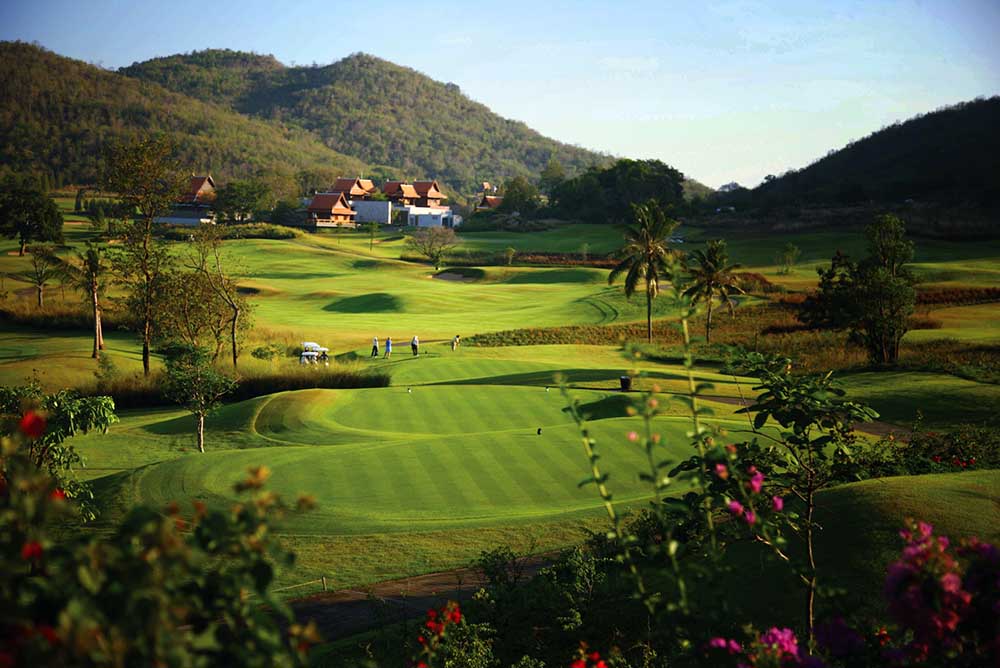 BANYAN GOLF CLUB HUA HIN (****1/2)
www.banyanthailand.com/en/golf/golf-club
Occupying one of the most significant sites in Thai golf, Banyan is a magnificently natural layout, one that this correspondent hopes to play time and time again. Built over a former pineapple plantation, the front nine here thunders across the relatively open country, while the closing stretch plays through a series of particularly lovely and densely vegetated valleys.
Mother Nature could have been credited with its design, but Banyan was, in fact, the work of Piraporn Namatra, the young Thai architect who made a name for himself after somehow carving out the spectacular - and seriously high - Santiburi course on Koh Samui. Namatra's reputation has only increased since Banyan opened in 2008. His routing is sublime, the green complexes have been particularly well thought out, and he's been kind enough to leave enough width on the longer holes for recreational golfers to open their shoulders.
Signature hole honours at Banyan have been given to the 15th, a short downhill par-three with views across the Gulf of Thailand, but quite honestly, there is quality laced right through this course. Unlike most of the tracks in the region, Banyan uses local Zoysia grass on its fairways, which has proved to the right call; the turf is firm, but you seldom get a tight or "skinny" lie. It is a delightful surface to play from. Although the course is part of a more substantial real estate and resort concern, playing Banyan does give you a wonderful sense of seclusion. Unlike at Black Mountain, where the residential villas are in full view from many parts of the course, Banyan's residences are located further afield… indeed, the only property you see, aside from the tasteful clubhouse, is a cliff-top home inhabited by monks.
YARDAGE: 7,361
PAR: 72
Designed by Piraporn Namatra/Golf East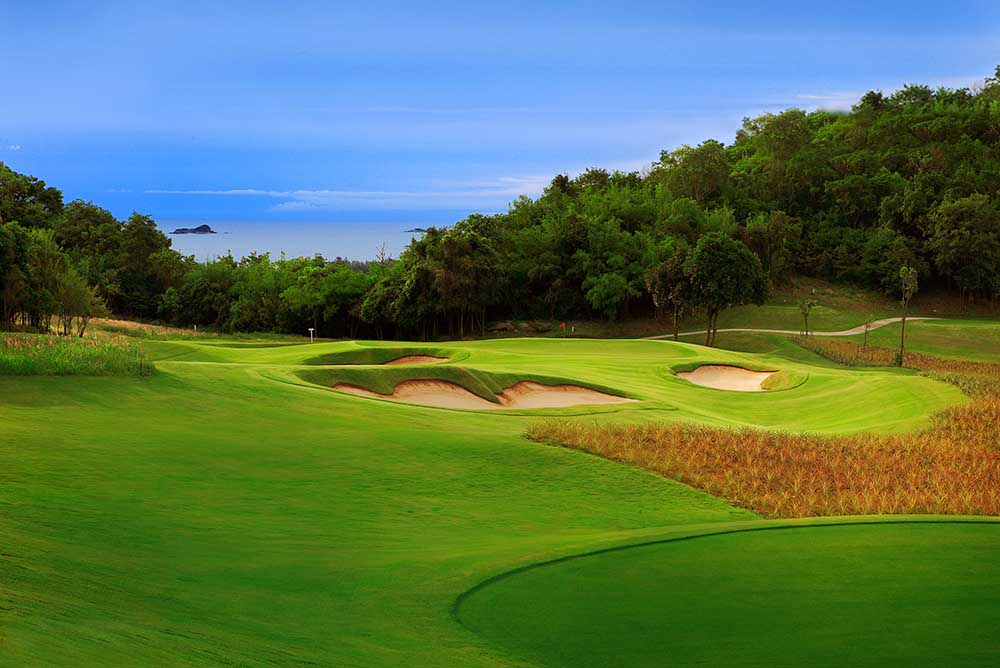 Pages
Click here to see the published article.