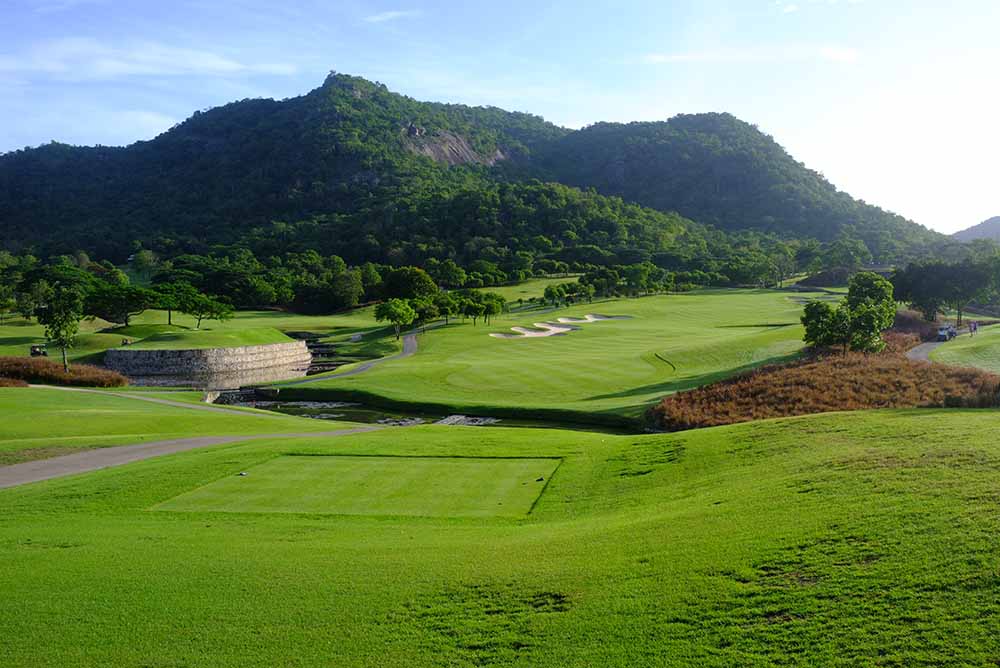 BLACK MOUNTAIN GOLF CLUB (****1/2)
Tucked away in the foothills outside of Hua Hin, Black Mountain opened in 2007 and had retained the philosophy it started out with: to strive to be the best golf course in Asia and rank amongst the best courses in the world. At the same time, to give its members and guests the ultimate and most enjoyable golfing experience. They seem to be succeeding and achieving their goals, judging by the string of awards that they have garnered, including Golf Digest's 2017 "Best Golf Resorts in Asia", Asian Golf Monthly's "Best Course in Thailand and Asian Pacific" from 2014 to 2016.
What is noticeable at Black Mountain is the enthusiasm and dedication of all the staff and their untiring efforts to make every aspect of a visit to Black Mountain a memorable one. Whether it's the quality of the greens and the fairways delivered by the greenkeeper and his staff, the enthusiasm that the chefs display in the kitchen, or just the warm welcome at the clubhouse, you can sense that their driving passion is to give everyone an experience they will fondly remember for a long time. Black Mountain has hosted some prestigious tournaments over the years, including the True Thailand Classic, a European and Asian Tour co-sanctioned event, and the 2011 Royal Trophy, annual Asia versus Europe Ryder Cup-style tournament.
This eleven-year-old course, a 25-minute drive from the centre of town is a high-quality venue, one that is kept in mind-blowing condition year-round. While some of the routings is a little contrived - the mountainous terrain the developers had to work with isn't exactly perfectly suited to golf - there are great many fun and fabulous holes out here, particularly on the scenic back nine, which rises and plunges continuously. The surprising thing about Black Mountain - and one of the keys behind its popularity among recreational players is its playability. Many large manmade lakes make this Phil Ryan design look a lot more menacing than it really is. The landing areas are wide, the greens large, receptive and not ridiculously contoured, while the rough is kept to a minimum. Not everyone will immediately take to it perhaps - the purists out there may not appreciate a few of the more ornamental features, such as the sculptured rock creation and babbling brook fronting the second green - but the majority will salivate over Black Mountain's lush landscaping, superlative views and fivestar clubhouse - and will undoubtedly do so for years to come.
YARDAGE: 6,881
PAR: 72
Designed by Phil Ryan/Pacific Coast Design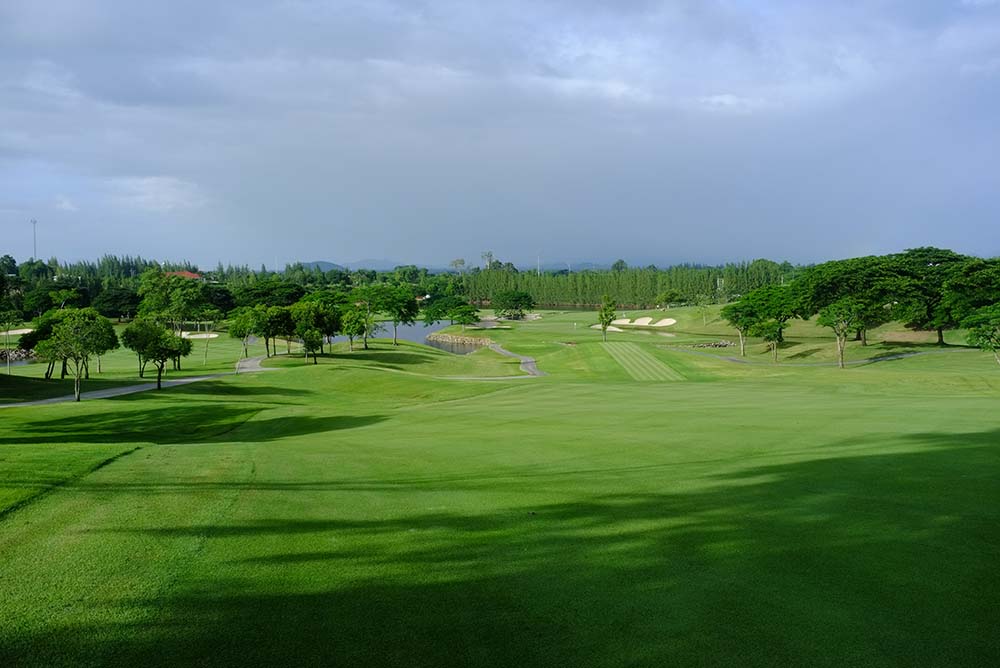 Pages
Click here to see the published article.