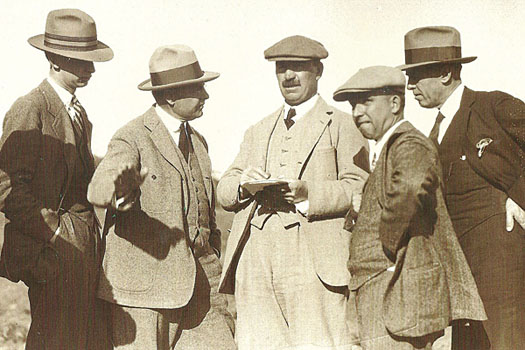 "I have been reduced to playing golf with four clubs," Alister MacKenzie wrote in a letter to Augusta National. "I am at the end of my tether, no-one has paid me a cent since last June, we have mortgaged everything we have and have not yet been able to pay the nursing expenses of my wife's operation."
Alister MacKenzie never would be paid in full for his work at Augusta National - a golf course he would describe as being difficult for the best golfers whilst only having twenty-two bunkers and no rough. In fact the good doctor would pass away in Santa Cruz, California, three months before the inaugural Masters Tournament - then known as the Augusta National Invitational Tournament - in January 1934.
Born in Yorkshire, England, in 1870 to parents of Scottish extraction he would spend most of his early summers in the Scottish Highlands. He attended Queen Elizabeth Grammar School in Wakefield before heading to Cambridge University, where he earned degrees in medicine, natural science and chemistry. This was followed by a brief work stint as a field doctor in South Africa - during the Boer war - at the start of the 20th century.
Pages
Click here to see the published article.