Golf in the Kingdom
Navatanee has been a major player on the Thai golf scene for over thirty years. But has its standing as one of the country's best courses been supplanted by the slew of modern courses that have emerged in recent times? We investigate.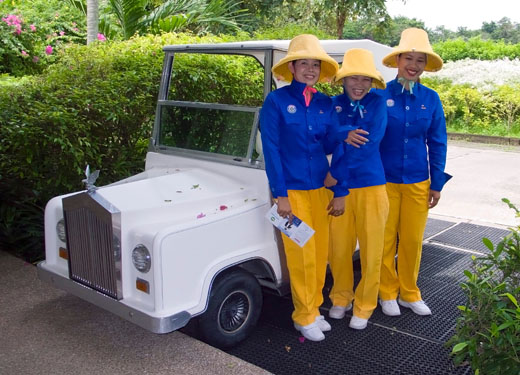 CONDITIONS
Compared to other courses close to the capital, Navatanee doesn't get a huge amount of play, which normally bodes well in terms of conditioning. On our visit, the Bermuda grass greens were running at around nine on the stimpeter and were generally smooth. The fairways, while perfectly playable, were far from immaculate however. Although recent drainage work has cut recovery time from heavy downpours significantly, the course did appear a little scruffy around the edges; the amount of fairway grass deemed GUR was somewhat alarming and not in keeping with a course which has this kind of reputation.
CADDIES
Chirpy, bright and fun, Navatanee's caddies know their trade very well. Although none looks old enough to have been caddying since the course's opening thirty five years ago, they are undoubtedly experienced. Trust their guidance on the slippery greens: we neglected to take their advice early on and were made to look more than a little silly. They can read grain, which is something we obviously cannot. Carts are mandatory for visitors, which is a shame because come the winter months it would a very enjoyable course to walk.
CLUBHOUSE
Large and functional, although the locker rooms are somewhat dated and could do with a revamp. The main restaurant serves up a wide variety of local and Japanese dishes (a necessity given the large number of northern Asian members), and an expansive covered veranda overlooking the ninth green is an agreeable spot to relax with a flagon or two of Singha beer. It wouldn't appear to be the most popular of hangouts however. We played on a Saturday afternoon and by 7pm the whole place was dead.
Written by The Editors
Photography by Charles McLaughlin
Click here to see the published article.
Taken from: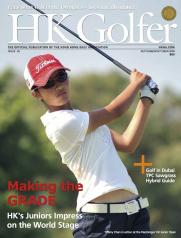 Issue: September 2008