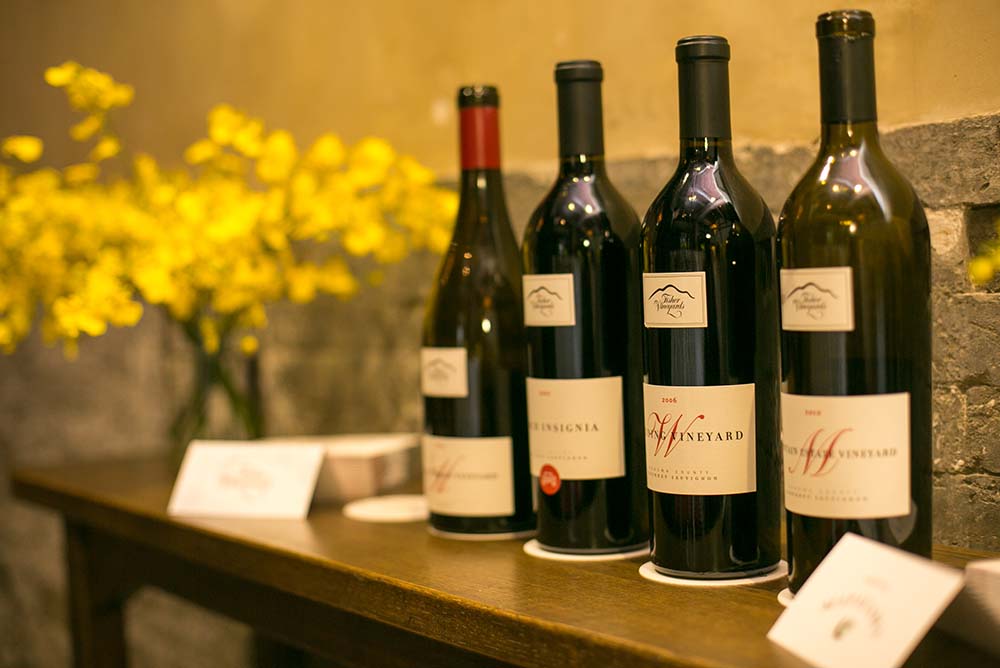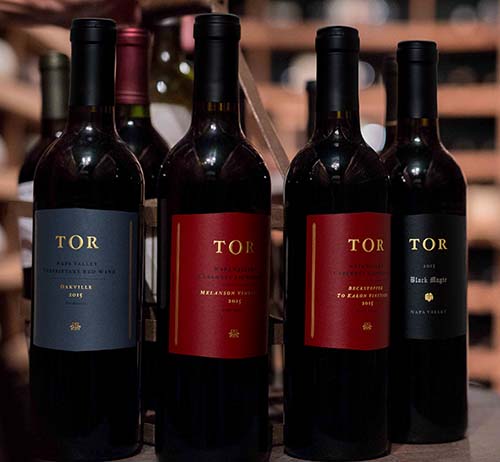 Fisher Vineyards - since 1973, Fisher Vineyards has been blessed with outstanding estate vineyards in Napa Valley and Sonoma County. Today, Fisher Vineyards stands alone as the longest established winery to produce site specific wines from estate vineyards in both regions. Blessed by significant contributions over five decades from several of California's greatest wine talents (including Paul Hobbs, Mia Klein, David Abreu, Aaron Pott and Adam Goodrich), Fisher Vineyards now releases thirteen small-production bottlings each year. Having produced the first near-perfect Cabernet Sauvignon from Sonoma (99 points from Robert Parker), the family remains focused on making timeless, world class wines.
TOR Wines is a small family owned winery that specializes in Napa Valley Cabernet Sauvignon, Syrah, and Chardonnay. Tor Kenward, a Napa Valley Vintner for over three decades, is champion of single vineyard wines. "After making wines here for over thirty years I believe the vineyard is the real winemaker. My job is to nurture and stay out of the way of greatness," observes Tor previously. Many in the wine world would associate him as a godfather of the trade in Napa. In his most recent tasting with Robert Parker, TOR received three potential 100 point wines, and was featured recently on the cover of the Wine Spectator. I bet you didn't know that, fellow oenophile.
Top wines of the America and possibly of the world; yet, I'll bet, not many of you readers have tried them all. Leave alone trying it side by side – in one club. Mayacama members have. I love golf and I appreciate a good wine. Mayacama seems to have a marriage of the two. So please – invite me. Any of you elusive, secretive Mayacama members out there who happen to read this article, please take me with you on your next trip to the club. I'll carry your bags if you don't let me play, and take in the course visually. You don't have to buy me dinner prepared by the famed chef of the clubhouse restaurant, but I will seek consolation sipping the wine after the game. Dear Santa, all I want for Christmas is a Mayacama membership. Really.
Pages
Click here to see the published article.