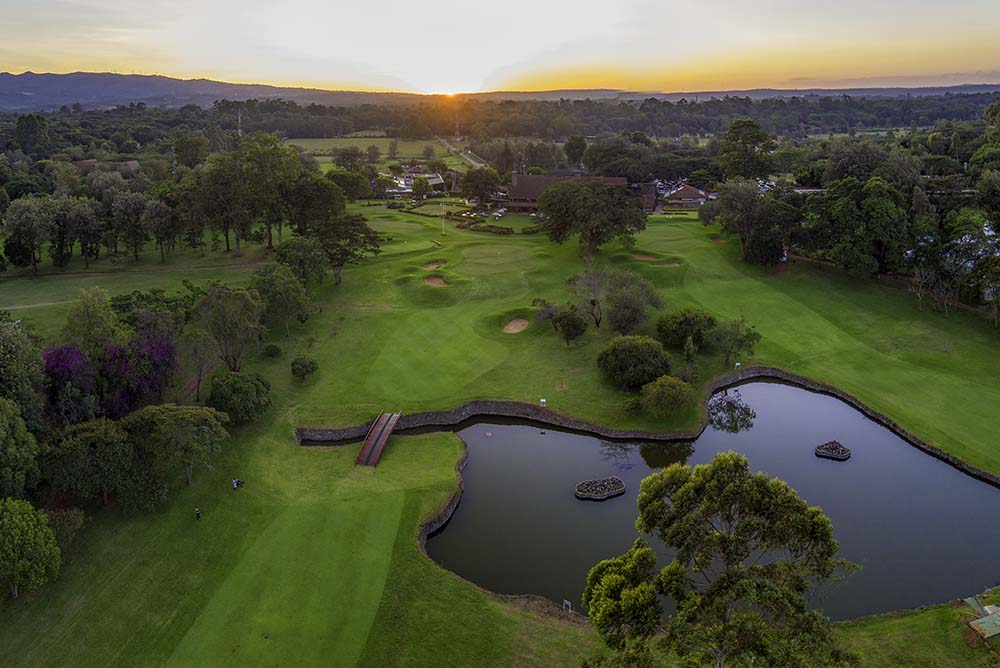 KAREN COUNTRY CLUB (*****)
To the south-west of the city lies the suburb of Karen, named after Karen Blixen, of "Out Of Africa" fame. Not as central as Muthaiga and somewhat in the shadow of its older sibling, nevertheless the Karen Country Club is every bit the equal in terms of conditions and challenge. The clubhouse, in particular, is more welcoming, and certainly more extensive. It is largely due to a devastating fire in 1977 which required a complete rebuild.
It's hard to believe the club is only 10 years younger than Muthaiga, opening in 1937 and celebrating its eightieth anniversary in 2017. It has hosted the Kenya Open ten times, most recently in 2016, and, to be frank, looks and plays more like a national Open course than Muthaiga. Often hailed as "Kenya's prettiest golf course", the delightful surroundings disguise what underneath is a truly challenging track.
The lawn terrace is a delightful spot for a glass or two of the local Tusker brew, just don't stop there halfway through your round as we did! It can take time for your food to arrive, so best to order as you move to the 10th and have it brought to you out on the course.
What a course! Beautiful and brutal in turns, this is a truly enjoyable challenge and, like many great courses, the crescendo builds as you approach the finishing four holes. The 15th through 17th are known locally as "Killer Corner", and it's easy to see why so many matches and tournaments are won and lost on this stretch. The par five 15th is a long swinging dogleg, requiring pinpoint placement to avoid being blocked by the trees or finding the stream running up the right before crossing the fairway 100 yards from a daunting green. No respite on the next hole, a 195yd par three where being on the wrong spot on the green is a near-certain three-putt. Finally, the 17th supplies the coup de grâce. Anything other than two very long laserstraight blows on this narrow 450yd beast will be blocked by the overhanging trees running all along both sides of the fairway and mars many a fine scorecard. A superb stretch.
The 18th is a wonderful finishing hole. No picnic at over 550yds but treat it with respect as a true three-shotter and don't take on the carry over the water, running across the fairway 80yds short of the green. Stop for a photograph on the "Swilken Bridge" equivalent with the clubhouse behind, then go and bag a deserved final birdie of the day and get back on that lawn terrace!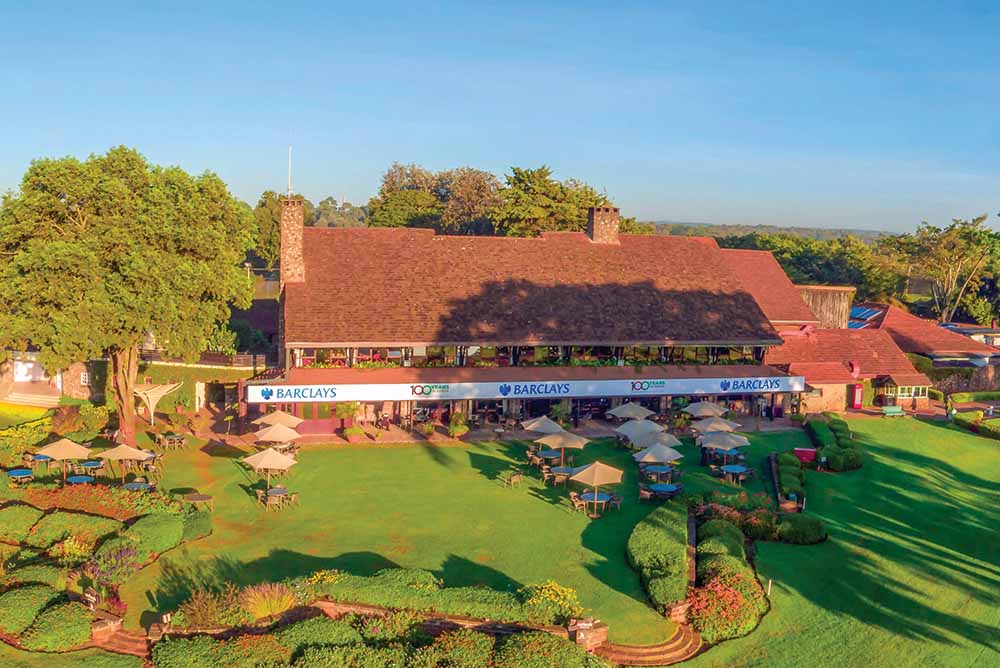 Pages