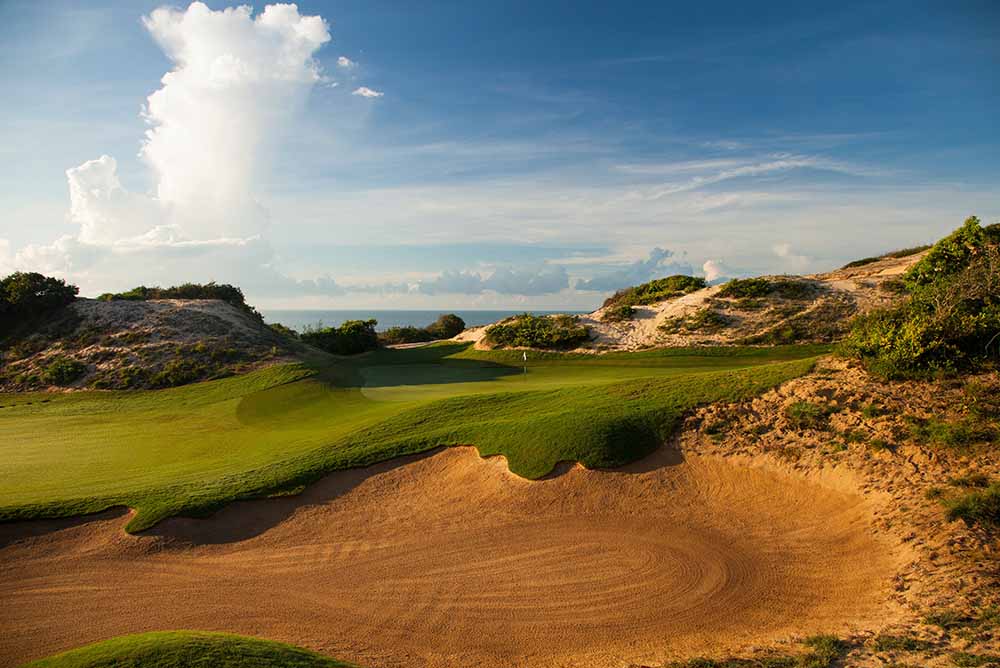 Since construction began on The Bluffs in 2012, vegetation has overtaken some of the dunes, diminishing the natural, sandy look the links-style layout possessed when it opened to great fanfare in 2014.

"We're clearing some of that vegetation, which will also help with air-flow onto the greens and, in turn, improve how the putting surfaces play," said Daniel Grassi, a senior design and projects manager for Greg Norman Golf Course Design (GNGCD) interests in Asia and the Middle East.
GNGCD and Bluffs representatives are also removing the 419 bermudagrass between and around many of the course's tee boxes. Since debuting less than three years ago, The Bluffs has succeeded in garnering the attention of players, journalists and major golf organizations alike.
Click here to see the published article.