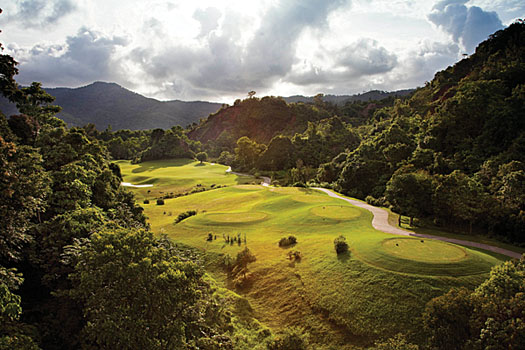 10th hole Red Mountain Golf Club, Phuket, Thailand
Built on top of a ridge, this par-4 swings to the left after the tee shot to a green nestled beside a lake and protected by bunkers on both sides. A very precise second shot is required on the 400-yard-plus hole that plays to a greater degree of difficulty than its index of eight would suggest.
11th hole, Black Mountain Golf Club, Hua Hin, Thailand
This is a deceptive and tricky par-3 with water at the front and right. An extra club is always advisable as there is plenty of landing room at the back of a large green. Play short right or left - where there is bush, rocks and a waterfall - and there is certain disaster. The pin is often placed at the front of the green, which induces short shots. It plays 173 yards from the back tees and 154 yards from the whites.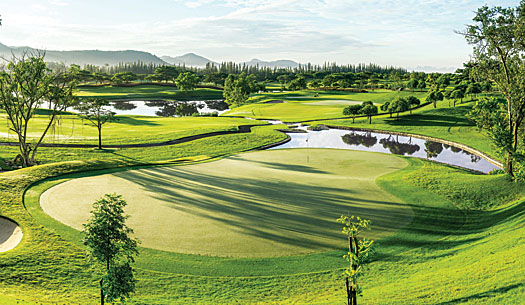 Pages
Click here to see the published article.