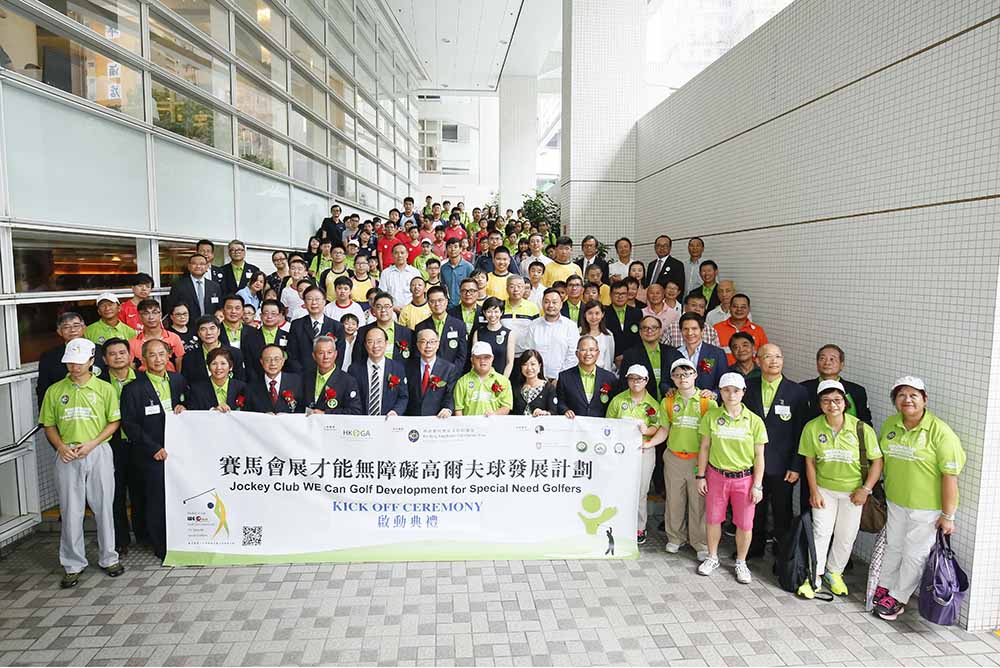 The HKIGA was funded by the Hong Kong Jockey Club Charity Trust in 2016 to launch a two-year program to provide golf training for special need students. Those who show potential will be selected to receive advanced golf training.

Since the introduction of the program on January, 15 special schools have actively participated. HKIGA has also held fun days for six different schools, sharing golf with more than 600 students and teaching staffs. More than 3,000 students, parents and teachers will be expected to benefit from the program.
The kick-off ceremony on 6th July was a significant milestone for the program. The HKIGA partners were fully supportive of expressing their concerted efforts to help the students with special learning needs. More than 180 guests have participated the ceremony, including representatives from the government, Hong Kong Jockey Club, HKIGA, University of Hong Kong, Hong Kong Golf Club and Hong Kong Professional Golfers Association.
Click here to see the published article.