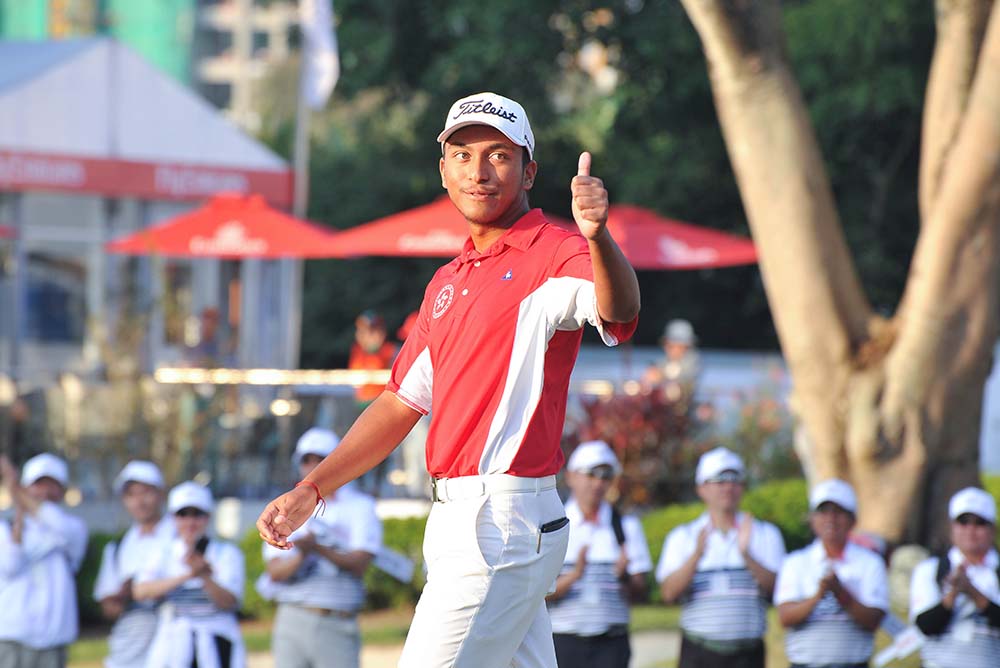 Let's take a look at the story of Swedish Golf. Until the mid- 1980s they had never had a winner on a Professional Tour - and why should they? They were not a golfing country, and with short summers and cold winters, it was an unlikely environment for success.

Back in 1985, the National Coach was a young female coach called Pia Nilsson. A visionary as a coach, she identified that her most prominent task was to confront this cultural belief that they were not a golfing country and had little chance of success. She understood that this was a limiting belief that acted like a cloud around every player. At a National Training Camp, she asked the players if they had, at one time in their golfing life, had a birdie on the 1st hole of their home course. Everyone said yes, at one time or another he or she had had a birdie on the 1st hole. She then asked each player if they had had a birdie on hole 2 of their home course. They all said yes. She continued this until hole 18 and then pronounced that if they had at one time or another had a birdie on every hole at their home course, then potentially they can score 54, 18 under par. Everyone laughed and said that would be impossible - but she retorted why. Surely theoretically it's possible if at one time or another each player had birdied every hole? The Vision 54 concept was born, and the change was amazing - it shows the power of belief and especially cultural belief. A young player on that team was Annika Sorenstam who went on to become World No.1 and probably the greatest lady player in the history of the game to date.
In essence what happened is that Pia was able to instil a 'no limits' mindset in her players. It was a wonderful piece of big picture coaching which changed the golfing landscape for Sweden forever - with Henrik Stenson's victory at the 2016 British Open the latest Swedish success of which there have been many over the last three decades.
Our mission with the HK Player Development Program is to instil a similar 'no limits' mindset and create a platform whereby HK Junior Players can choose their ambitions in the game without limits - so this can range from just playing golf for fun, to gaining a College Scholarship, or at the highest level to play successfully professionally.
Tiffany Chan's meteoric rise is our best opportunity to now establish a mentor for the next generation and her pioneering exploits - first as a golfing Olympian and then as the first HK player to be a holder of LPGA Tour Card - forge a pathway and a vision for the local players to aspire. The seeds of this success were planted many years ago through the continued expansion of the Junior Development Program under the auspices of National Coach Brad Schadewitz, HKGA Committee Members, Team Captains, Presidents and past and current Chairmen's such as Kelvin Inge, William Chung, David Hui and Robert Keys.
Pages
Click here to see the published article.